As stated in our strategy, we always build the world's most meaningful place to work. An inspirational place to use and develop your full potential, great colleagues, meaningful work and flexibility are the stated cornerstones of our culture.
Our organisational culture plays a significant role in succeeding in implementing our strategy.  It has an impact on the productivity of our work in addition to the atmosphere, well-being, and the experience of working at VTT, which then reflects on the customer experience we provide.
Always build the world's most meaningful place to work
VTTers have defined our culture as follows:
Cornerstones of our current culture
Inspirational place to use and develop your full potential
Meaningful work
Having great colleagues
Flexibility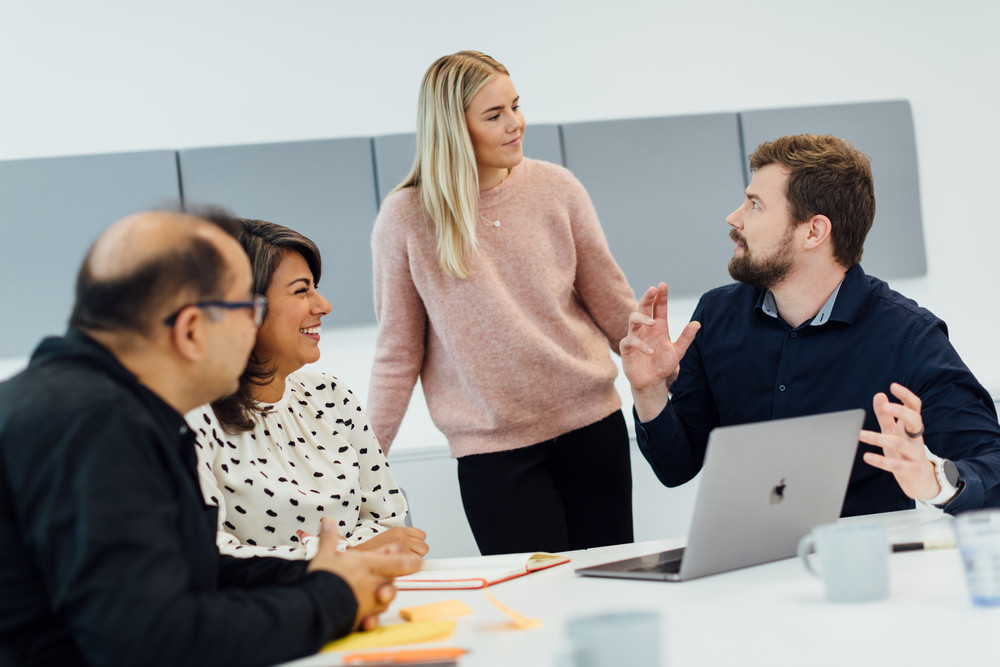 In addition to our current strengths, we want to further strengthen the sense of community and trust. Co-creating and working together bring joy to our lives and enables us to solve even more ambitious challenges. We want to be curious and learn from our customers and partners so that we can be more customer centric. To succeed, we need to have the courage to take ownership of our own work and show leadership
Actions take VTT towards our culture
Every VTTer's actions and practises in the everyday are the major force driving our culture forward. VTT's values, respect, together, passion, forerunner, guide our behaviour.
In addition to this our culture is promoted systematically with for example the New work @VTT programme experiments. Through the program and its experiments, we aim to respond to the transformation of work and to be pioneers in the way we do our work. The purpose of the program is to ensure that VTTers feel well and are able to think beyond the obvious and seek solutions in a changing world.
The programme experiments are driven forward through five themes: leadership, technology and digital solutions, ways of working, learning and wellbeing. The working groups gathered around the themes consist of VTTers from all over the organization who are familiar with the topics.
"Some of the experiments are already ingrained in our daily lives, such as the Offline hour, which provides uninterrupted working time around noon. Our way of working is slowly changing with the experiments, which also means that our corporate culture is evolving in the direction we want towards the defined culture," says Kirsi Nuotto, Senior Vice President, Human Resources.
VTT is part of the Women in Tech Network
The membership supports VTT's diversity work and highlights the importance of the technology sector.