Engineered microbes and plant cells, also known as cell factories, can produce chemicals, polymers and proteins that are used in the materials and food ingredients industries. They work in closed bioreactors with high efficiency, specificity, and low energy requirements. At VTT, we leverage our extensive scientific and industrial experience to develop microbial cell factories for various biotechnical processes.
Synthetic biology enables faster development of cell factories that enable sustainable production of chemicals, polymers, and proteins.
We support customers from start-ups to established companies, from an idea generation to a clearly defined use case. Our customers include the chemical, pharmaceutical, cosmetic, personal care, food and feed, beverage, flavour, and fragrance industries. 
VTT is a one-stop-shop for the development of cell factories from strain discovery to piloting.
With the exponential development of new technologies, for instance in synthetic biology, VTT can now turn the complex chemistry of selected organisms into so-called cell factories. Cell factories produce desired products from desired raw materials, creating sustainable business opportunities.  
Biotechnical processes enable the production of various bulk or platform chemicals, biopolymer precursors, enzymes and other proteins, high-value chemicals such as flavours and fragrances, pharmaceuticals, sweeteners, and vitamins from renewable non-fossil resources.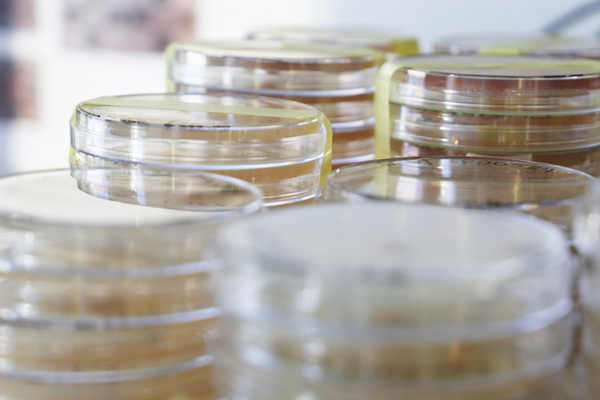 Synthetic biology combines advanced biotechnology, AI, and robotics to design and build new microbes. We can reprogram cells to work as tiny factories that perform desired functions. At VTT, we develop cell factories to produce sustainable products. For instance, we have previously created bioplastics and leather-like materials from genetically engineered yeasts and fungi. We can make cells work for the benefit of society and industries.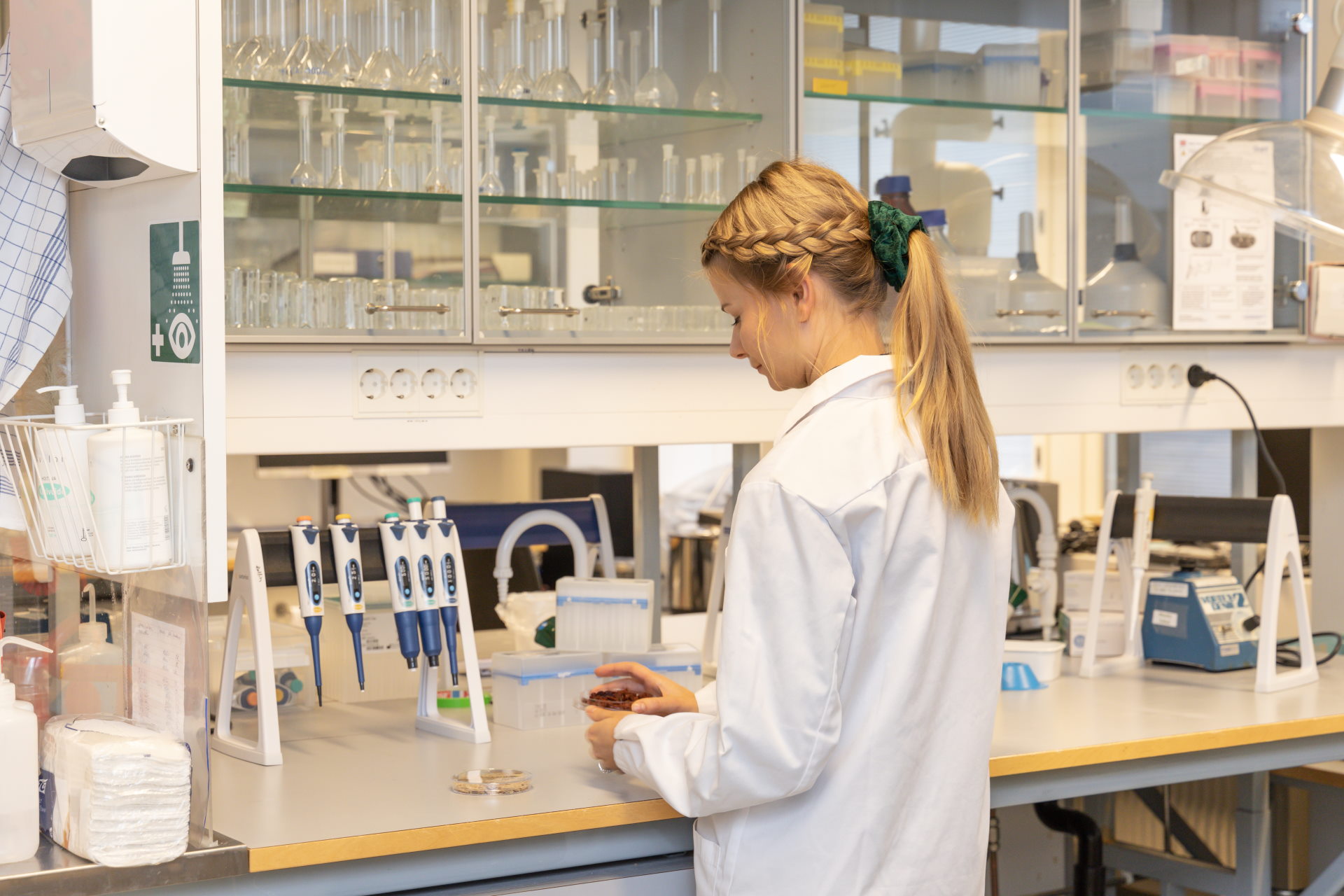 Cell factories also create opportunities to put side streams to good use and supports circularity. This creates a win-win-win situation, where less resources go to waste, value is created from waste, and more sustainable raw materials are made available to the manufacturer.
We have also developed a VTT CellularFood process, which helps our customers create customised future food solutions, set up novel food production, and perform piloting and upscaling.
Expertise and infrastructure from design to pilot
Our cell factory development platform allows us to support our customers in designing, building, testing, and piloting new solutions based on synthetic biology.
 Our capabilities include:  
V

ersatile bioinformatics and computing platform for host design.  

R

obotic platform for

strain

transformation and screening.  

R

obotic platform and parallel bioreactor systems with automated analytics.  

Up-to-date computational tools for data analysis, evaluation, and re-design.  

Capability to carry out i

ndustrial process development at relevant scales up to 1200 litres.    
Focus on bioinformatics, modelling and predictions
Use of computational methods for predesign of the desired organism enables shorter development cycles and savings in cell factory R&D projects. Our expertise covers assembling, annotating, and reconstructing genome-scale metabolic models from Next Generation DNA Sequencing data. We use genomics, transcriptomics, metabolomics, fluxomics to learn and further optimise production strains. Stable isotopic tracers and metabolomics may also be used for fluxome analytics. 
Our experts' deep understanding of host metabolism together with in silico design of engineering targets using genome-scale metabolic models allows identification of best possible solutions.
VTT partners with companies to produce bioplastic from soy residues
VTT, together with several companies, is actively researching opportunities to turn soy processing side streams into a raw material of the future.
"This project is both an excellent example of what expertise in industrial biotechnology can achieve and a triumph in converting a challenging industrial residue into a higher value product using microbes."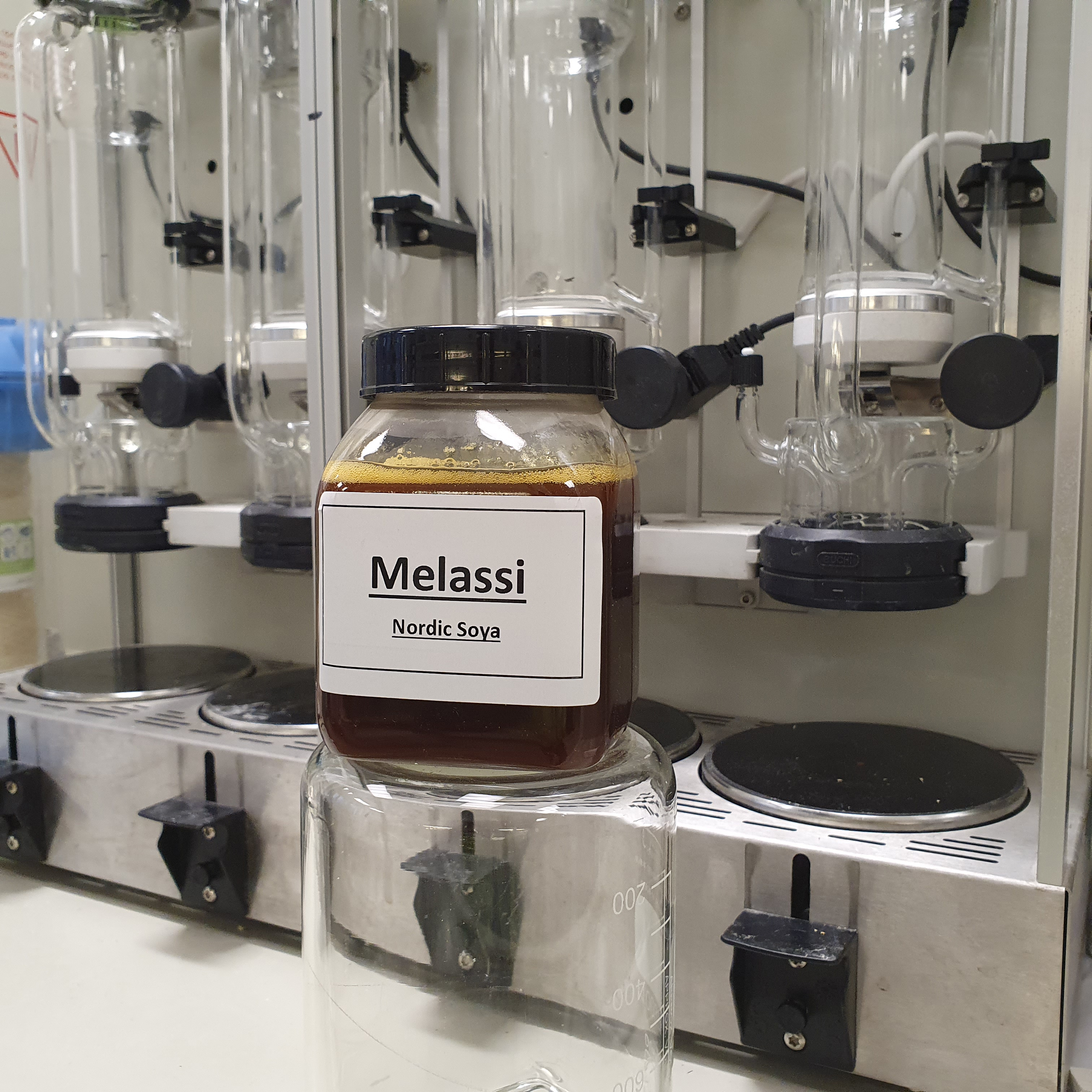 Expertise in production host engineering for customers
During the last 30 years, we have worked with different yeast and filamentous fungal species, bacteria, plant cells and microalgae with customers representing different industrial fields. We work with organisms provided by the customer or screen for suitable ones from our proprietary culture collection or from environmental samples. Our expertise in genetic engineering enables use of hosts that have not been previously engineered. We also use adaptive evolution for improving strain performance and serve the whole biotechnical and chemical value chain through process development.
Our industrial success cases include the developing of a new cell factory host for low pH process for production of lactic acid (Cargill) and developing a yeast strain for consolidated bioprocessing with 50% reduction in the use of enzymes (Mascoma). 
Video: Synthetic biology – the transformational technology of the 21st century
How to work with us
Every project with us is tailored to fit your specific needs and the case at hand. Here is an example on how we work with our customers. Get in touch with us to discuss how we can support you!
Determining the needs – what are you looking for?
To find the optimal solution, we want to understand what your needs are. Do you already have an organism and wish to improve its performance? Or maybe you are starting from scratch to create something completely new? Which industries are you targeting and what type of product are you looking to produce, a protein, a chemical, a cosmetic active ingredient, or something else? Let's discuss and make an assessment to decide how to best move forward.

Strain screening, design, and engineering
Let's evaluate what would be the most suitable host organism and genetic design for your solution. We are able to screen a wide range of strains for desirable characteristics and use versatile bioinformatics and computing to design organisms and carry out the required genetic modifications to achieve your goal.

Strain improvement
It might be necessary to improve the performance of our strain to ensure economic viability of the process. This stage can include various strategies to improve the performance from mutagenesis and directed evolution to targeted gene expression tuning to achieve optimal production performance for the product of interest.

Bioprocess optimization and piloting
In addition to the genetic structure and design of the strain, the specific parameters of the bioprocess play a crucial role in achieving an economically viable process. This can be optimized by carrying out multiple parallel bioreactor cultivations at VTT facilities to find optimal parameters for feeding strategy, temperature, pH, media composition etc. To prove industrial scalability of the process, we are able to pilot the process at 1200 liters at VTT.
Find more similar content