We have developed a clean, flexible, and more efficient alternative to traditional, emissions-heavy processes used in lime and cement production. Our electric kiln can replace fossil-fuel based solutions for calcination while allowing CO2 capture in the process. This can significantly reduce the carbon footprint of industries that are responsible for some of the highest carbon emissions levels globally
Our unique electric rotary kiln offers clean and efficient alternatives to traditional industrial processes that currently rely on fossil fuels.
In addition to cleaner processes, industries can capture the value of the CO2 that is produced in the process by reusing or selling it.
The electric kiln can help decarbonise many industries with significant carbon footprints including lime, cement, paper, and mining industry.
Our electric rotary kiln tackles the crucial challenge of decreasing the carbon footprint of traditionally emissions-heavy industries such as cement, lime, and pulp manufacturing.
The pressure to cut down the emissions from industrial processes is growing. Regulation is tightening and customers throughout the supply chain are increasingly demanding cleaner products and processes. In some industries, the process is more straight-forward than in others.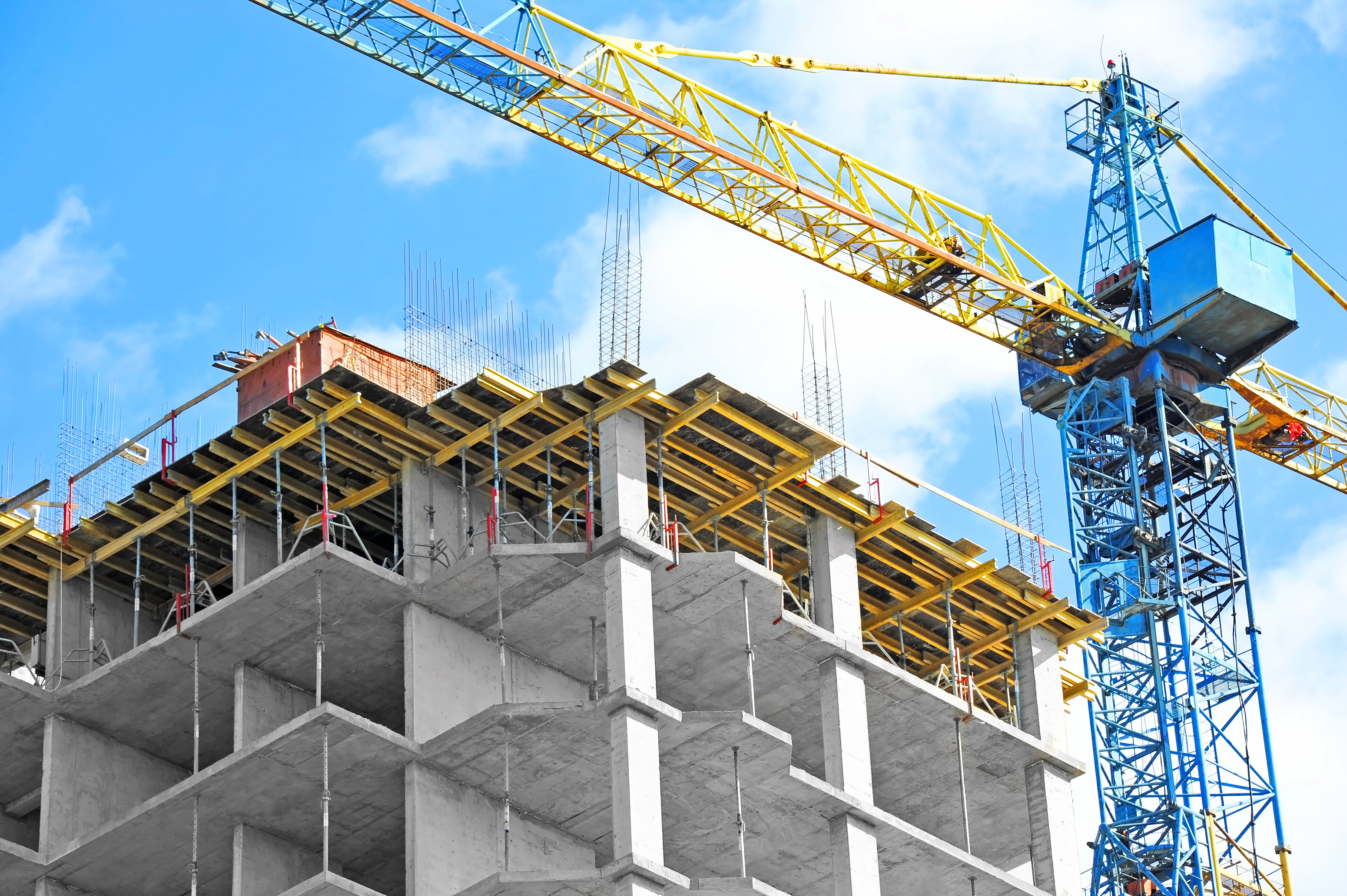 Effective decarbonisation for lime, cement, and pulp industries
As we seek to rapidly decarbonise our societies, different industries come with different challenges. Cement is the world's most used building material, and exceptionally difficult to replace. However, the cement industry is responsible for around 7% of the world's carbon dioxide emissions – making the footprint of the global aviation industry look small in comparison.
At VTT, and together with our industry partners, we have developed methods to decompose calcium carbonate – a central part of cement production – by using low-emission electricity instead of combustion.
 
Using our electrically heated rotary kiln in calcination, it is possible to run a cement plant with close to zero carbon dioxide emissions, and to capture the carbon dioxide produced in the production process.
In addition to the cement industry, this technology can yield benefits in many manufacturing industries including lime, paper and pulp, and mining – or even lithium production for batteries.
VTT's electric rotary kiln
Our 10-metre electrically heated rotary kiln was developed as part of the

Decarbonate

project and it is scalable to customer needs.

The test kiln has been designed with convenient transport in mind. It is housed inside a cargo container, and it can be easily transported to industrial plants to be used in different production processes.

The capacity of our electric rotary kiln is 100 kg / hour.

The benefits from the fossil-free technology include both the environmental impact as well as decreased costs associated with fuels and emissions allowances. Furthermore, new business can be created with the CO2 captured in the process.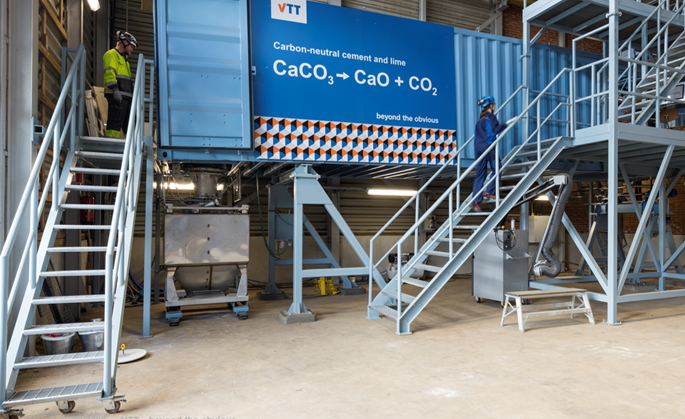 New business from capture and utilisation of carbon dioxide
At VTT, we have extensive experience and knowhow on carbon capture and utilisation or storage, also known as CCU and CCS. We have developed a range of solutions for different industries and use cases, but always with the same purpose: mitigating – or even reversing – climate change, while creating valuable new products utilising CO2 as raw material.
The current manufacturing processes of cement happen at temperatures above 1500°C, and release emissions into the atmosphere. However, an even bigger problem for the climate is when the carbonate contained in limestone decomposes in the production process into carbon dioxide and quicklime. With our technology, the pure carbon dioxide from the limestone can be captured and then either stored or used directly as a product or further refine it into fuels and chemicals.
There is already a market for carbon dioxide as a gas used in the industries, and a number of potential uses are being developed that will likely significantly increase the scale of its use, creating new business opportunities.
Our current electric rotary kiln is the outcome of years of research and development, and it is the first of its kind. We are eager to provide this technology to ambitious companies who share our end goal of emission-free lime and cement.
At VTT, we have decades of deep systemic knowhow on industrial electrification methods and phenomenon management. We are able to offer our partners and customers faster application to new use cases.
With our expertise and research infrastructure we can provide you:
Heat treatment of materials from various industries and optimisation of the operating parameters

Modelling of electric rotary kiln operation based on experimental results

Economic feasibility studies for industrial electric rotary kiln concepts

Support in navigating the national and international regulatory environment
Video: Towards zero-emission factories
Excited response from the industry

The initial reactions rotary kiln from our industry partners have been overwhelmingly positive. We look forward to working with more companies and industries to realise the potential of the electric rotary kiln in the decarbonisation of different industrial processes.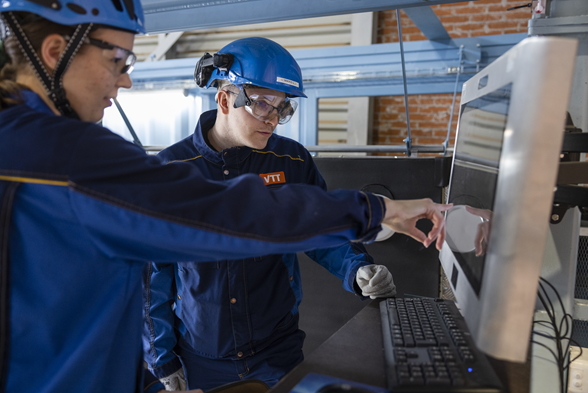 It's exciting to see properties of CaO produced in the best experiment points are very near to product-grade burnt lime.
Erkka Uuttu, Energy Manager, Nordkalk
The raw meal of cement production was successfully treated in the trial runs to an intermediate product which is fully calcined but not yet reacted with silica, which is exactly what is wanted to achieve in calciner.

Mathias Frankenhaeuser, Technical Manager, Finnsementti
Principal Scientist
Eemeli Tsupari is specialised in climate change mitigation and energy system analysis. He worked as a project manager in Decarbonate project, where VTT's electric kiln was commissioned and the first experiments conducted.
Research Scientist
Oona Katajisto is specialised in industrial decarbonisation solutions. Her recent research activities are focused on electrification of lime and cement manufacturing.
DECARBONATE – revenue by electrification and CO2 utilisation
As part of the DECARBONATE project, VTT and its over 10 industry partners worked to enable industries to capture the CO2 with high-efficiency capture methods and utilise the CO2 as a product or further refine it into fuels and chemicals with the lowest carbon footprints.
For more information about the project, explore the final report.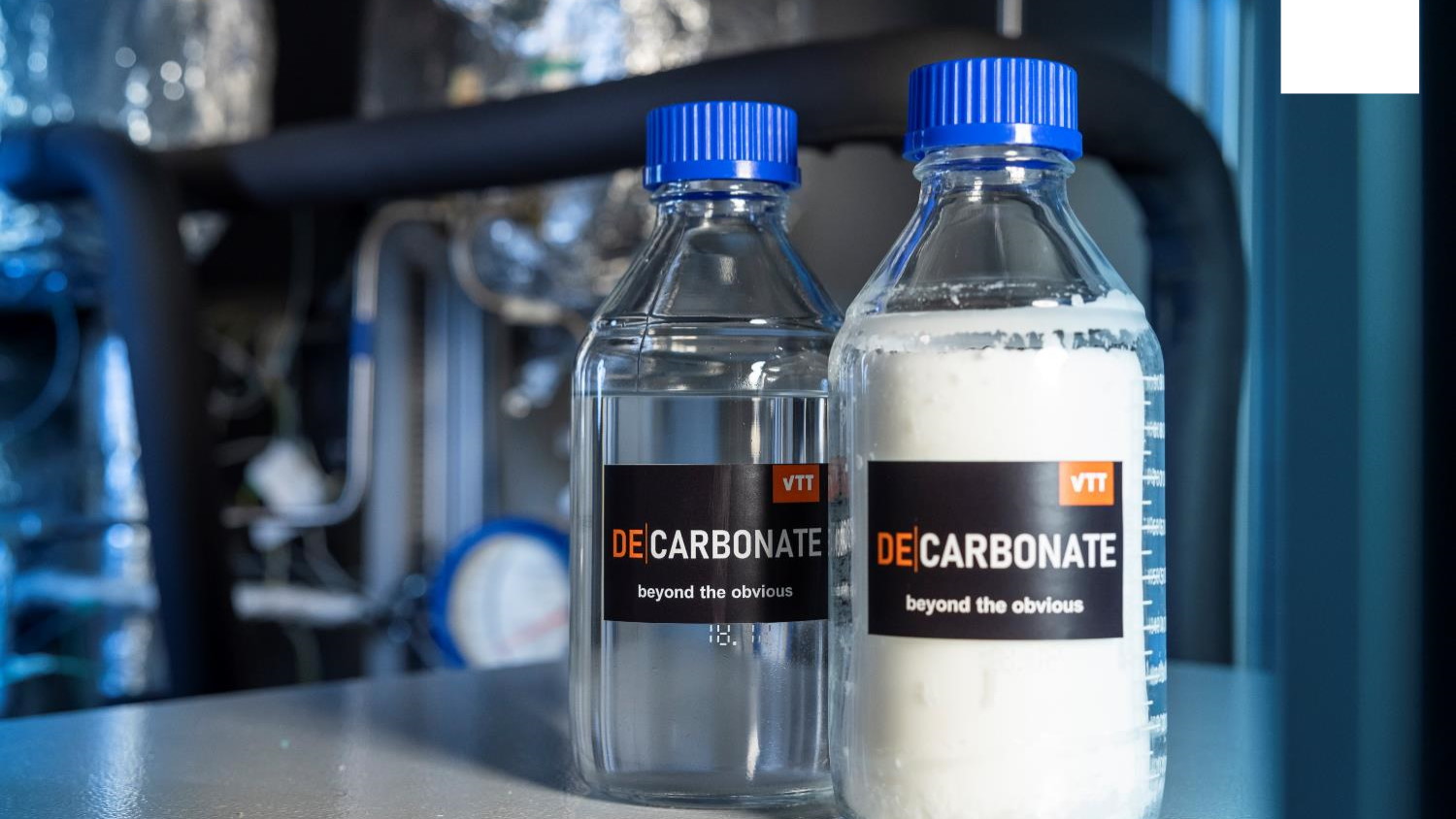 Find more similar content