With industrial 3D printing, companies can produce light-weight components locally. That reduces logistics and warehouse costs and emissions. VTT offers a metal printing research service for industrial companies and develops 3D printable biomaterials.
Key facts: Industrial 3D printing
3D printing can save materials and logistics costs, increase the service life of machines and create new services for various industries. 
We serve our customers' needs starting from component and material design until the end of life of the component. 
We have demonstrated competence in 3D printing development services with metals, plastics, and biomaterials.
What if we could deliver spare parts around the globe in digital form and manufacture them at local service centres, where and when needed? What if electrical motors could perform as well as the ones already in use, but with 30% less weight? 
3D printing, also known as additive manufacturing, offers huge potential to improve the performance of products and reduce the weight of components and parts. 
Industrial 3D printing technologies have a remarkable effect on many big challenges industrial companies face: they can reduce logistic and warehouse costs, increase the service life of machines, save materials and create new services.
What if we could deliver spare parts around the globe digitally and manufacture them locally whenever needed?
VTT offers industrial 3D printing research services for companies working with, for instance, metals, plastics, and biomaterials. Our 3DMetalprint service solves issues related to applications, production and materials.
Competitive products and new business models 
We help companies develop potential applications and understand cost structures related to them. Through a partnership with VTT, our customers learn design for additive manufacturing (AM) and develop new competitive product concepts. 
We have demonstrated smart 3D printed components, like VTT Smart shaft, which communicates wirelessly with the outside world. Printed digital spare parts already affect business models and supply networks and have huge potential to change how spares and other goods travel around the globe in future.   
Commissioning support for the new technology 
VTT experts design both the printed component and the 3D printing process to achieve optimal quality and economical manufacturing process. Every material requires specific process parameters to ensure flawless products. Our versatile expertise helps ensure that 3D printing processes are integrated to customers' production chain and developed towards smart manufacturing and qualified production. 
Customer references in industrial 3D printing
I.M.A. Industria Macchine Automatiche S.p.A
Optimal part design with additive manufacturing
The redesign process was introduced to I.M.A. in order to get full understanding of the additive manufacturing capabilities.
Outcome: Taking the advantage of topological optimization for weight reduction.
Valmet Oyj
3D printing roadmap
Generation of a roadmap for feasible technology ramp up. Participatory foresight process together with the VTT experts and Valmet key personnel.
Outcome: Common understanding of longer-term targets and opportunities. 
Metso Flow Control Oy
VTT OptiPart for design of ball valve seat
VTT used it's OptiPart process to redesign the valve seat based on given design specification. 
Outcome: Printing time was cut roughly by 50% compared to the original geometry.
Increased quality and material performance 
Do you have a suitable application but not the suitable material? VTT 3DMetalprint can tell you if the material is suitable for the application and help with the implementation. We have longstanding experience and an excellent infrastructure for tailoring metal powders and their properties.  
Materials can be developed towards better performance and functionality. We offer tuned combination of computational and experimental material development to shorten the development span of new materials. For example, we have invested in the development of the magnetic additive manufacturing (AM) materials. Those could help develop electrical machines to have excellent performance but less weight.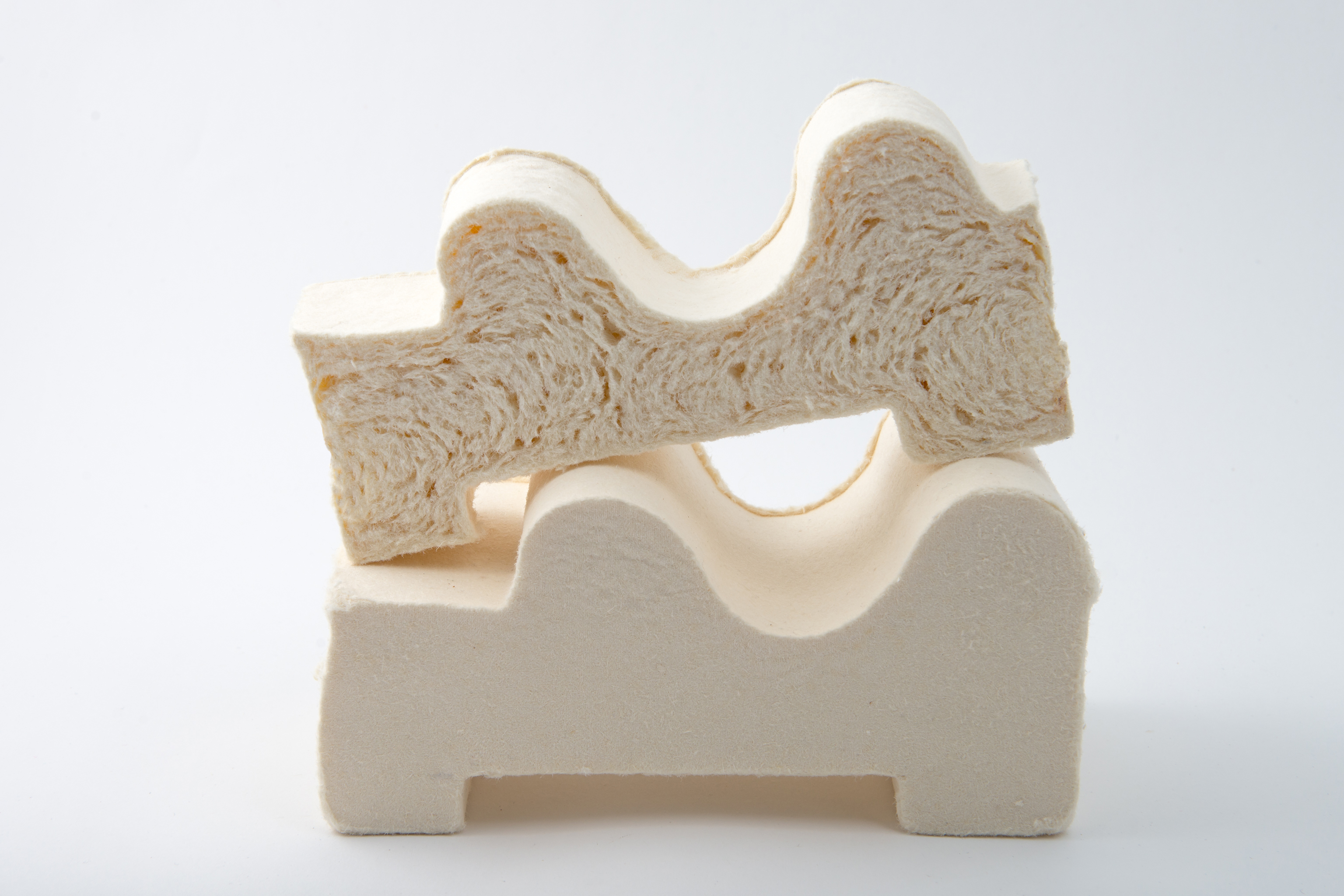 VTT has strong competences in the 3D printing processes of different type of biomaterials. They can include lignocellulose-based materials, other plant materials, plant-based bioplastics, proteins, and biobased composites. They can be utilised in various applications including packaging, medical, furniture, construction, food, textiles, and footwear applications.  
Biomaterial processing offers tools to mechanically and chemically modify biomaterials to meet the 3D printing requirements. VTT offers printing services for paste biomaterials, thermoplastics materials, biomaterial manufacturing services and application development services in lab and in semi pilot scale.
Publications related to industrial 3D printing
We have a large database of publications in our research portal Pure. Find peer reviewed publications related to industrial 3D printing services by clicking the button below.
Find more similar content