Sustainable and smart packaging solutions
Sustainable packaging reduces food waste, cuts down carbon emissions, decreases loss of biodiversity and is an excellent fit for circular economy. VTT develops renewable raw materials into high-performance fiber and plastic packaging materials and smart packaging solutions from lab to pilot scale.
Key facts about sustainable and smart packaging solutions
Food and packaging waste can be tackled with sustainable and smart packaging. Our solutions enable transition from linear economy into circular bio-economy considering all the aspects of the product lifecycle from raw materials to recycling into new materials and reuse.
Packaging innovations can be scaled up via tailored piloting at VTT. We offer specialised piloting solutions for fibre and thermoplastic materials and their combinations from raw materials to final products.
Smart packaging enables e-commerce and reusable packaging logistic solutions that can result in more efficient storage and transportation of ambient, hot and cold goods.
To reduce food losses and packaging waste, we urgently need sustainable and smart packaging solutions. Packaging material production is a large-scale industry, and thus scaling up of the innovations from laboratory to piloting scale is essential. Packaging must enable economically and technically efficient logistics and product delivery through traditional stores or digital channels.
 
We help our customers reach sustainability goals that their end customers are willing to pay for through packaging development.
Fighting climate change and packaging waste
The EU and national governments are looking for ways to fight climate change and the growing challenge of plastic waste. Under the EU plastics strategy and the SUP directive, single-use plastics will be phased out and all plastic packaging should be recyclable, reusable or compostable by 2030. The EU is also pursuing a significant reduction in carbon dioxide emissions by 2050. We help you navigate the constantly changing regulatory landscape and find sustainable and smart packaging solutions to help you reach and exceed these targets.
We want to make packaging smarter and more sustainable at every step of the packaging value chain. In addition to bio-based packaging solutions, we have advanced expertise in the circular economy of plastics.
We are also part of a Europe-wide CEFLEX initiative, which shares the vision of making all flexible packaging in Europe circular by 2025 and 4evergreen initiative that strives to increase the circulation of fibre-based packaging to 90% by 2030.
High performance packaging materials support circular economy
Foam forming improves recyclability of selected packaging applications
Foam forming technology widens the product portfolio for forest industry and expands the range of raw materials that can be used in the production of new, high-performing materials and structures. It enables improvements in material and energy efficiency and can help respond to a key challenge in the packaging industry: the recyclability of packaging materials.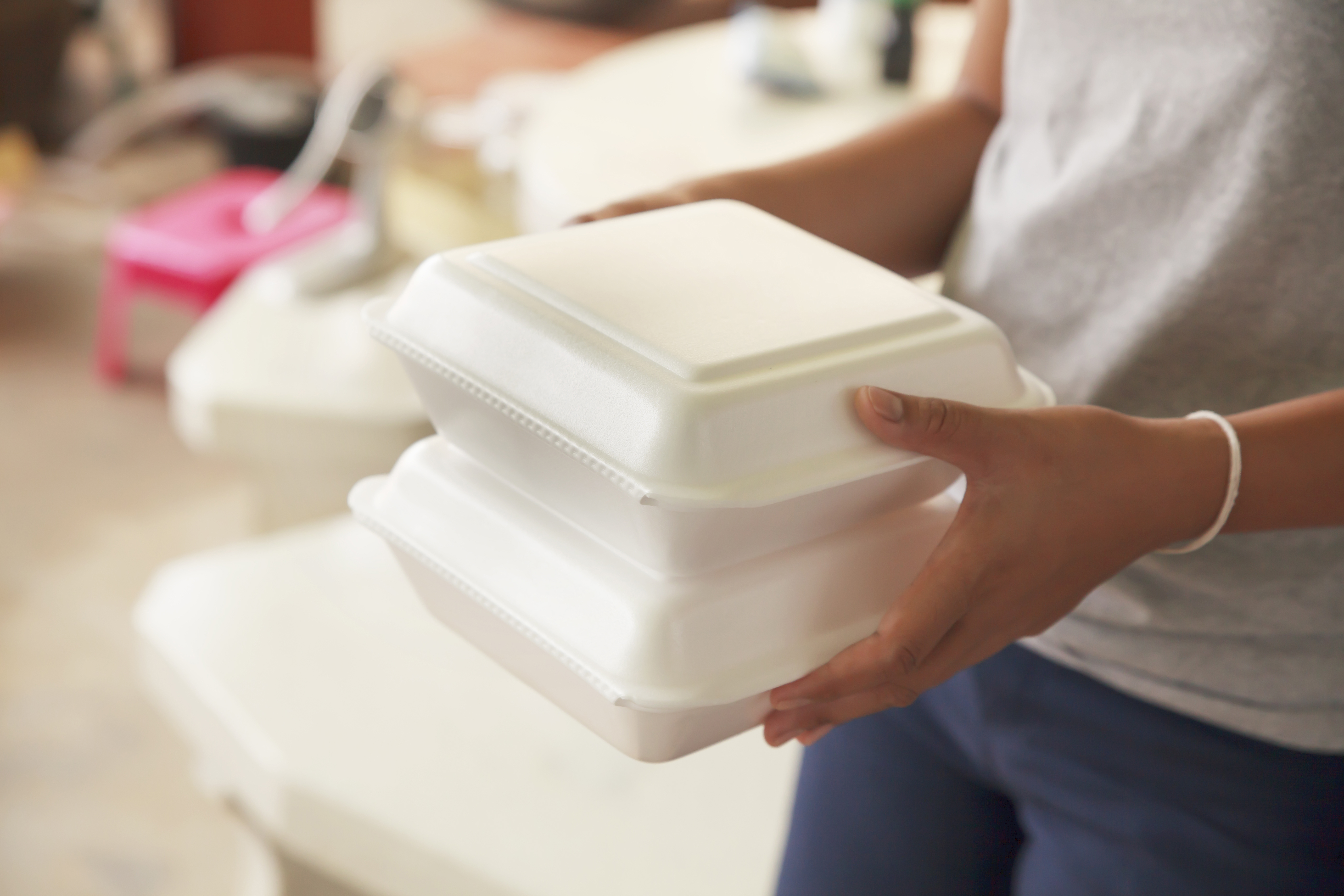 Foam formed materials are fully compatible with the paper recycling stream which makes them a highly attractive alternative to many current disposable packaging applications. In addition to being a more sustainable alternative, the foam-forming process allows different types of materials to be combined to improve mechanical performance. In addition to its use as a sustainable packaging material foam forming has a wide range of other applications.
Nanocellulose offers an alternative for fossil-based food packaging
Nanocellulose is a versatile bio-based material with application potential in numerous industries from electronics to textiles and diagnostics to packaging. As an alternative for fossil-based plastics, nanocellulose presents a bio-based barrier solution for sustainable packaging, and its qualities are an excellent fit for packaging of perishable foods.
As the packaging industry faces a growing need to decrease its environmental footprint, nanocellulose combines three important elements of a competitive alternative:
sustainable production

abundant, bio-based raw material

utilisation of side streams
VTT has the equipment and the expertise to produce the initial nanocellulose gel and further convert it into nanocellulose film and nanocellulose coating.
Smart packaging improves logistics efficiency and footprint
The changing landscape of e-commerce raises the bar for new packaging solutions. When customers' demands for convenient deliveries grow, smart solutions offer potential for improved performance, efficiency and sustainability to many industries. From consumer goods to food and medicine, companies need solutions that allow them to optimise the quality and efficiency of their logistics and deliveries.
Smart packaging solutions are valuable especially for temperature-controlled logistics. Autonomous sensor labels monitor the temperature of food deliveries or sensitive pharma products continuously and accurately throughout the logistics chain.
 
We bring bio-based, resource-efficient, and smart packing solutions into the circular mainstream.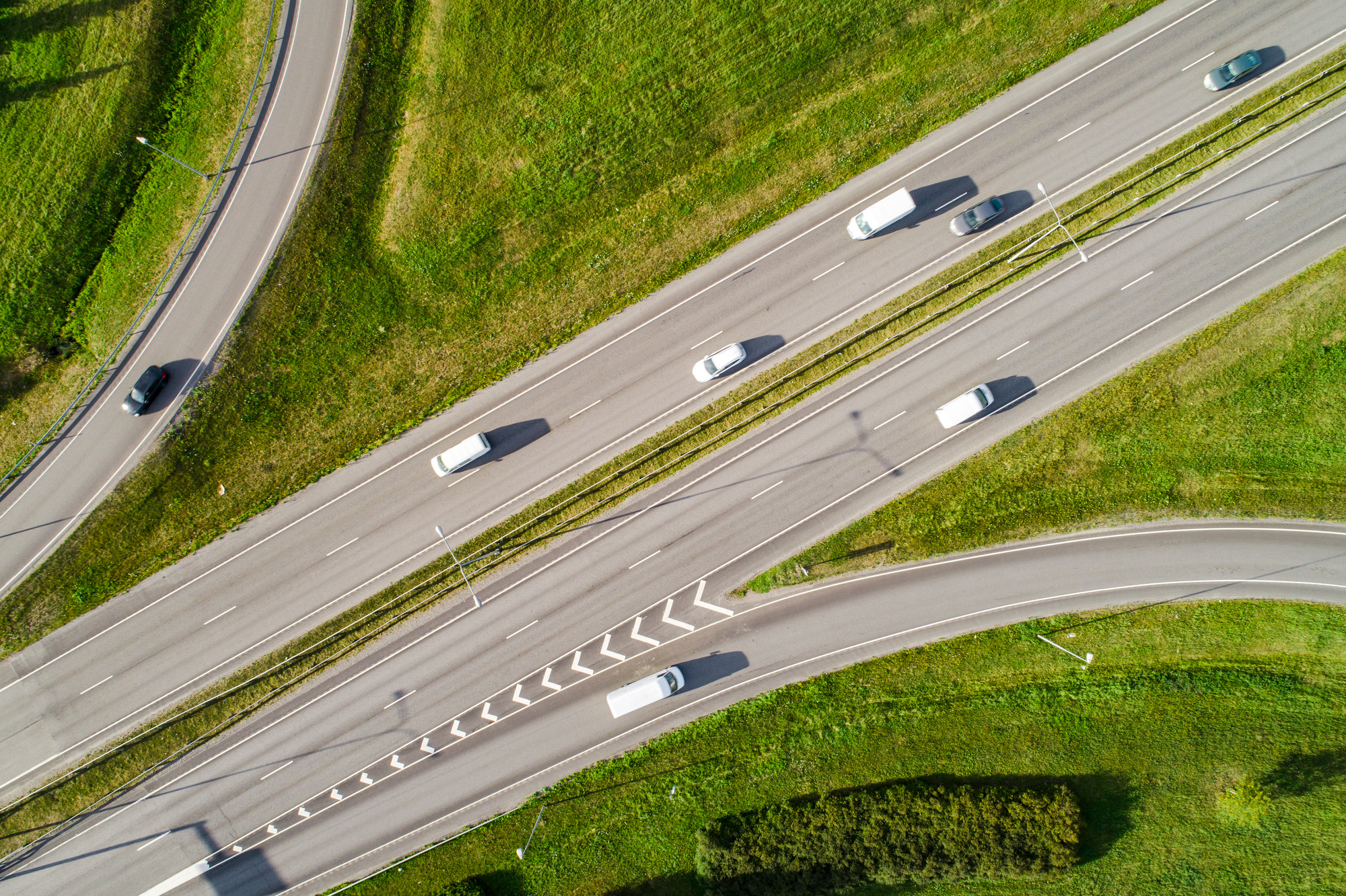 Packaging applications from concept to piloting
Our customers come from the whole value chain of packaging and consumer products, including the raw material producers and converters. Together with our customers, we develop smart and sustainable packaging solutions that respond to the specific challenges and demands of different industries, product categories and end-users.
We work with our customers to develop new solutions, but also to establish their commercial viability through tailored piloting. We have the perfect combination of equipment and experts to support our customers. OPEX and CAPEX are VTT's and our customers' prime drivers in commercialisation. Our piloting facilities, both a fiber-based material environment and an industrial chemistry environment, allow us to offer tailored piloting solutions to meet varying customer needs.
Our facilities are equipped with a comprehensive set of material processing machines, roll-to-roll surface treatment lines, and pilot-scale production lines for conventional and foamed materials and coatings. Our facilities for printed intelligence enable the development of smart packaging concepts. We offer also laboratories where our researchers will create and pretest solutions that are tailored to customers' specific needs.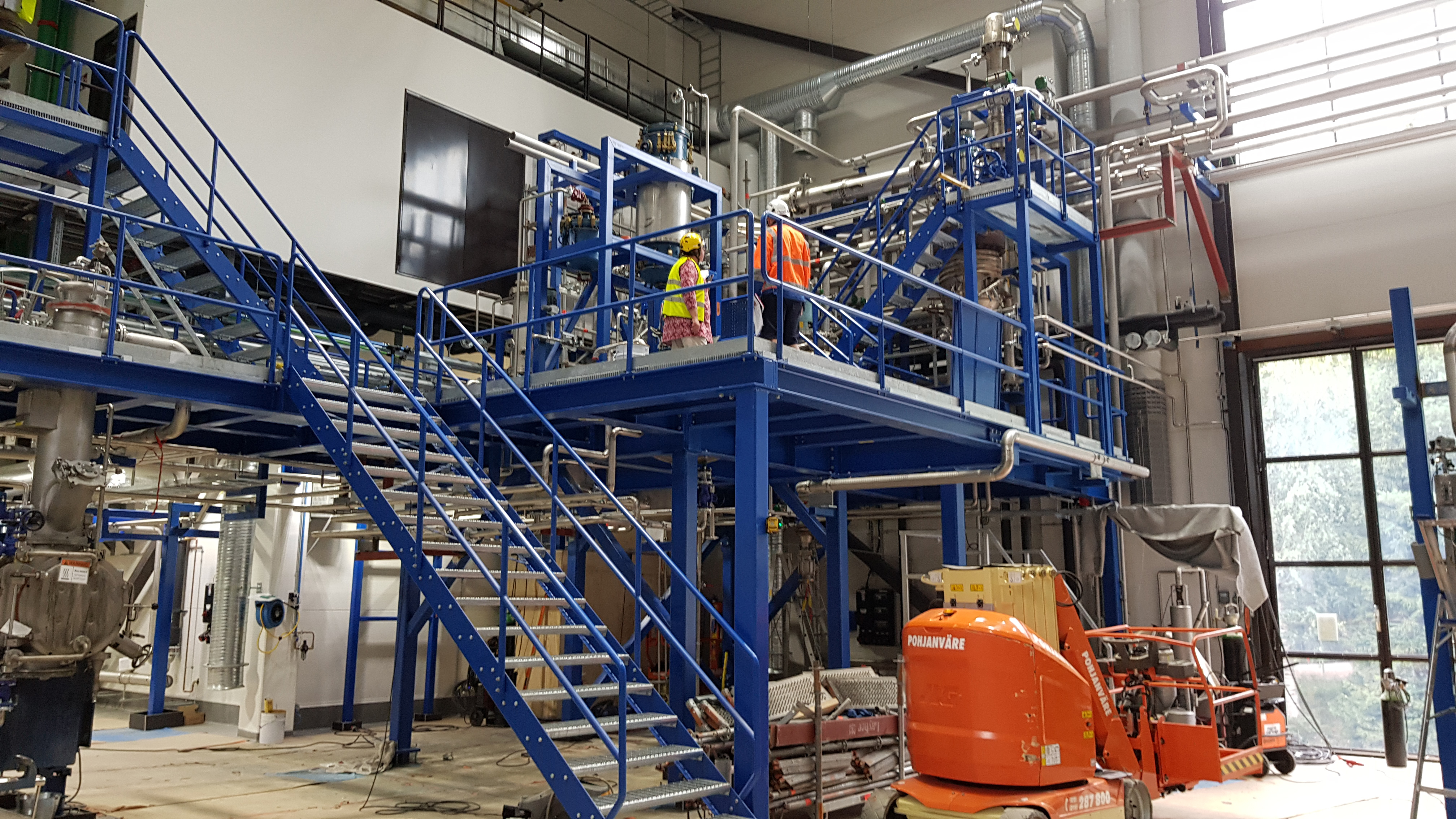 Valmet and Metsä Group's innovation company Metsä Spring wanted to design a new production line for novel 3D wood fibre products that could replace traditional plastic. VTT expedited the design and validation of the new production line and process. VTT and Valmet's collaboration resulted in a demo production line for a versatile alternative to plastic.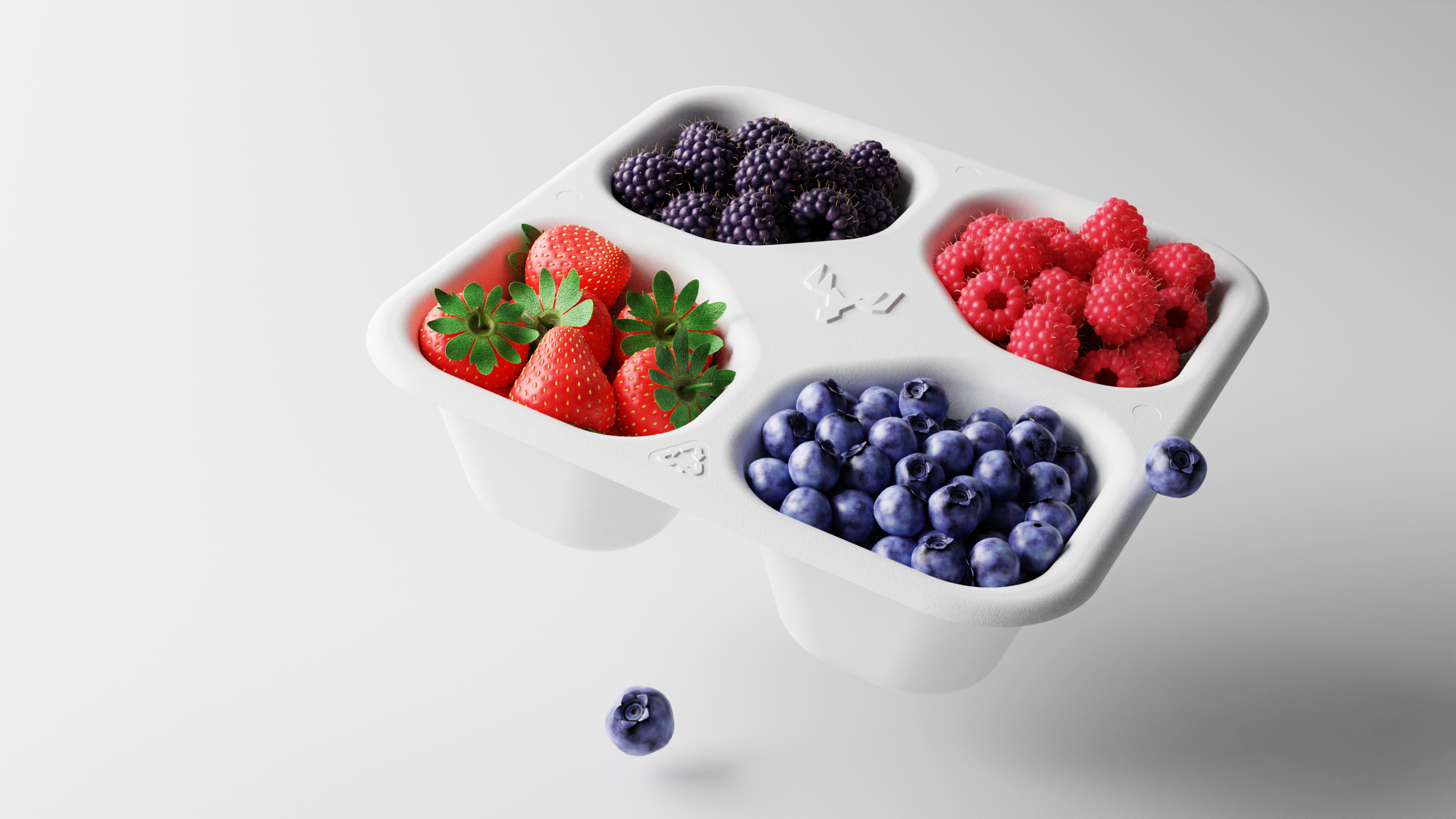 Senior Scientist
Elina Pääkkönen develops new sustainable fibre-based packaging solutions, e.g. with foam forming technology. She works closely with customers and leads a work package in Piloting Alternatives for Plastics -project.
Senior Scientist
Vinay Kumar has over 10 years of experience in developing bio-based barrier coating solutions for packaging. He specialises in processing of nanocellulose into films and coatings.
Senior Scientist, Sustainable Packaging Solutions and Concepts
Jussi Lahtinen is an expert in the field of packaging applications ranging from recyclable plastic and fibre packaging to innovative reusable packaging models.
How to work with us
Get in touch today!
If you're looking for sustainable and smart packaging solutions, we want to hear from you. We are eager to hear about the passion or need of your company and the challenges you're seeking to tackle.

Explore beyond the obvious solutions
Our customers come from the whole value chain of packaging and consumer products, and we take pride in understanding each business as we explore tailored technological solutions that go beyond the obvious.

Together from idea to commercial success
We have the experts and the equipment to be your partner all the way from an early concept to tailored piloting and commercialisation.
Case: Stora Enso – Brainstorming viable innovations with Impact Hacks
Two successful hackathons, Impact Hacks, produced innovative ideas for future development and helped deepen the collaboration between Stora Enso's R&D team and VTT's scientists. The ideas developed have true business potential and several ideas were later developed into projects. 
"We wanted ideas that could have a groundbreaking impact in years to come." -  Jenny Müller-Wahlman, Director of Group Innovation and R&D, Stora Enso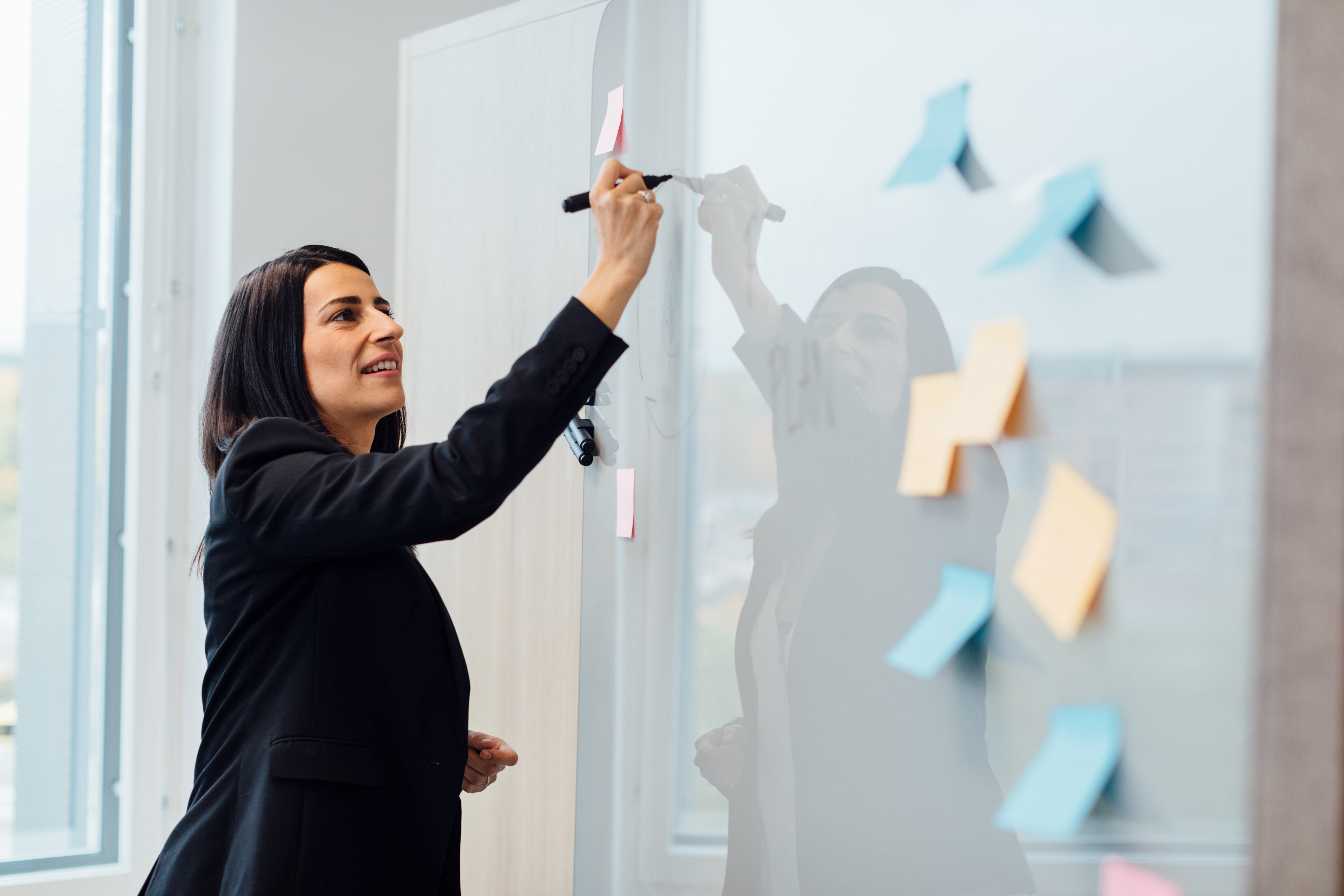 Publications related to sustainable and smart packaging solutions
Find more similar content