At VTT, we believe that preparing for wide deployment of quantum technologies today will ensure business advantage in the future.
Deployment of quantum technologies will revolutionise many industries from finance to chemistry and defense to transport. We help you gain foresight on how quantum will impact your industry and gain a competitive edge.
We have decades of experience in developing and manufacturing superconductive hardware components which are integral from quantum technologies.
Our in-house quantum computer serves as an algorithm development platform for our strategic partners.
We support our customers and partners in the research and development of both quantum hardware and quantum algorithms, and our foresight expertise allows us to support companies as they seek to revolutionize the new opportunities related to quantum technologies.
We have a globally unique combination of decades-long experience, world-class research infrastructure, leading experts, and international networks in quantum technologies. We have 60 researchers focusing on quantum technologies, along with 180 additional experts focusing on microelectronics research and development.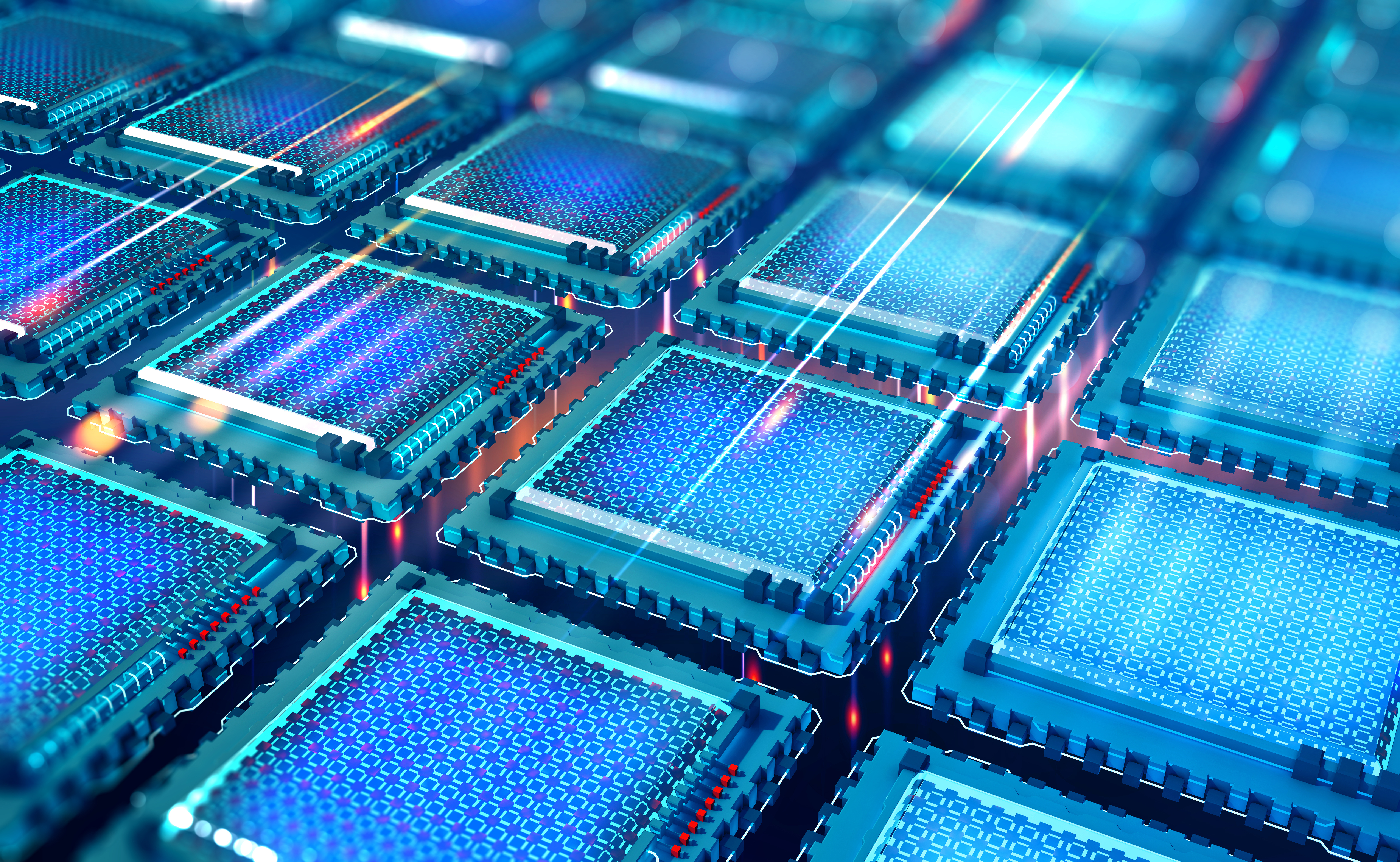 At VTT we support our customers with:
Quantum technologies foresight: we help you understand how quantum technologies will transform your business landscape.
Quantum computing and software: we explore the new business opportunities with our strategic partners and identify together which industry-specific problems to tackle with quantum computing.
Quantum technology hardware: we are a forerunner in developing components, modules and subsystems for new, high-end applications. We master and mix superconducting, photonic, and semiconducting technology to find unique solutions to industry needs.

Post-quantum cryptography

(PQC) is based on different mathematical problems than classical cryptography. We help you to prepare for this already today.
Quantum foresight for capturing the quantum advantage
We help you understand how quantum will transform your business landscape. We need to be prepared for the breakthrough of quantum technologies that will fundamentally change the way information and communication technology works.
Engaging in quantum technology requires a long-term business strategy.
Preparatory actions today will define the business advantage of the future.
Working with us, companies can use systematic foresight to create significant value for strategic decision-making, R&D, and innovation activities. By engaging in in continuous foresight, companies can identify weak signals, shape markets, acquire critical resources before their rivals, and react faster to disruptions and changing demands. Critical infrastructure investments today also have to be planned post-quantum safe.
We excel at building you a path to quantum advantage by:
Monitoring, collecting, and analysing signals including economic, regulatory, socio-cultural and environmental factors to map for transformational changes generated by quantum technologies.

Evaluating transformational changes brought by quantum technology, their magnitude, and evolution through time to obtain impact evaluations.

Creating alternative futures and development paths that transformational changes may provide. Among alternative futures, we will pinpoint specific opportunity spaces.

Analysing market and technology readiness for the opportunity spaces and estimating future quantum technology market sizes and potential market development. Based on these analyses, we will define the suggested focus areas for innovation.
The Quantum Advantage - watch the video series
In this video series, we will show how quantum computing will change the nature of business. Find out how you can transform your business to be ready for quantum advantage!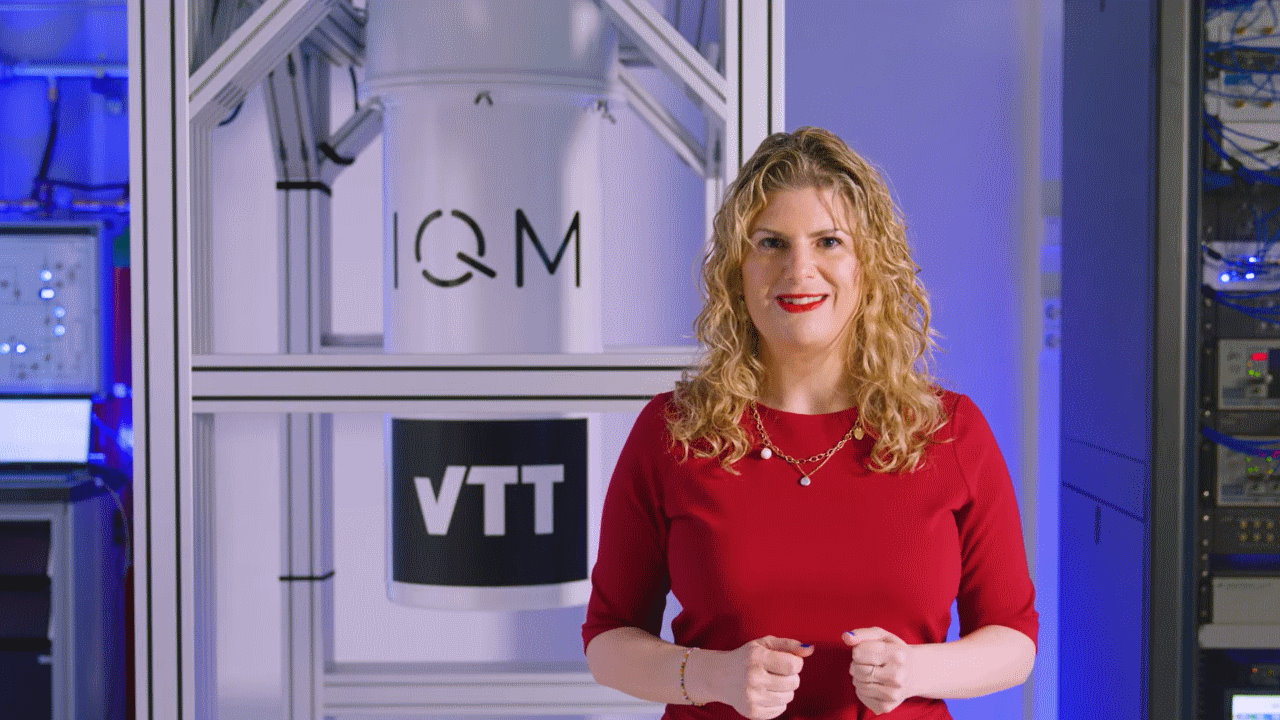 Quantum computing and software benefiting multiple industries
We explore impactful computational challenges with our strategic partners and identify together which industry-specific problems have most business impact to be tackled with quantum computing.
VTT has strong experience in mathematical algorithm and AI/ML research. This background now allows us to use our expertise to develop quantum algorithms and hybrid quantum classical algorithms.
With our customers and strategic partners, we explore business opportunities for quantum computers and identify domain specific computational problems that are unsolvable with classical computers and that could be tackled with quantum computing in the future.
Quantum computing is expected to create opportunities in areas like:
Life sciences - 

Chemical simulations for drug development and protein folding
Energy & chemical - 

Chemical simulations for chemical products, new materials, catalyzers, quantum chemistry

Banking & finance - 

Optimization problems for portfolio analysis

Transportation - 

Optimization problems for vehicle routing and road networks

Defence & aerospace - 

Optimization problems for flight passenger optimization and aerodynamics
BusinessQ – a network driving innovations and business from quantum
Business Q is a VTT-coordinated joint effort by Finland's research and business communities committed to capturing the benefits of quantum technologies. Apart from the enabling and core technology developer companies in the domain, BusinessQ network brings together also the end user companies who will eventually benefit from the onset and deployment of quantum technologies.
Quantum hardware development for scaling up quantum computers
VTT has been researching, developing and manufacturing superconductive quantum devices to customers since the 1990s. We also combine superconductive processing with other process platforms like MEMS, integrated photonics and semiconductors.
We have in-house technologies and cleanroom facilities that meet the highest standards, and we provide our customers a rapid route from research to small-scale production, with a decades long track record in commercializing cutting edge technologies like superconducting sensors.
One main focus in our quantum hardware development is travelling wave parametric amplifiers (TWPAs) – an excellent component for qubit read-out. We are also developing cryogenic waferscale integration methods for scaling up quantum computers.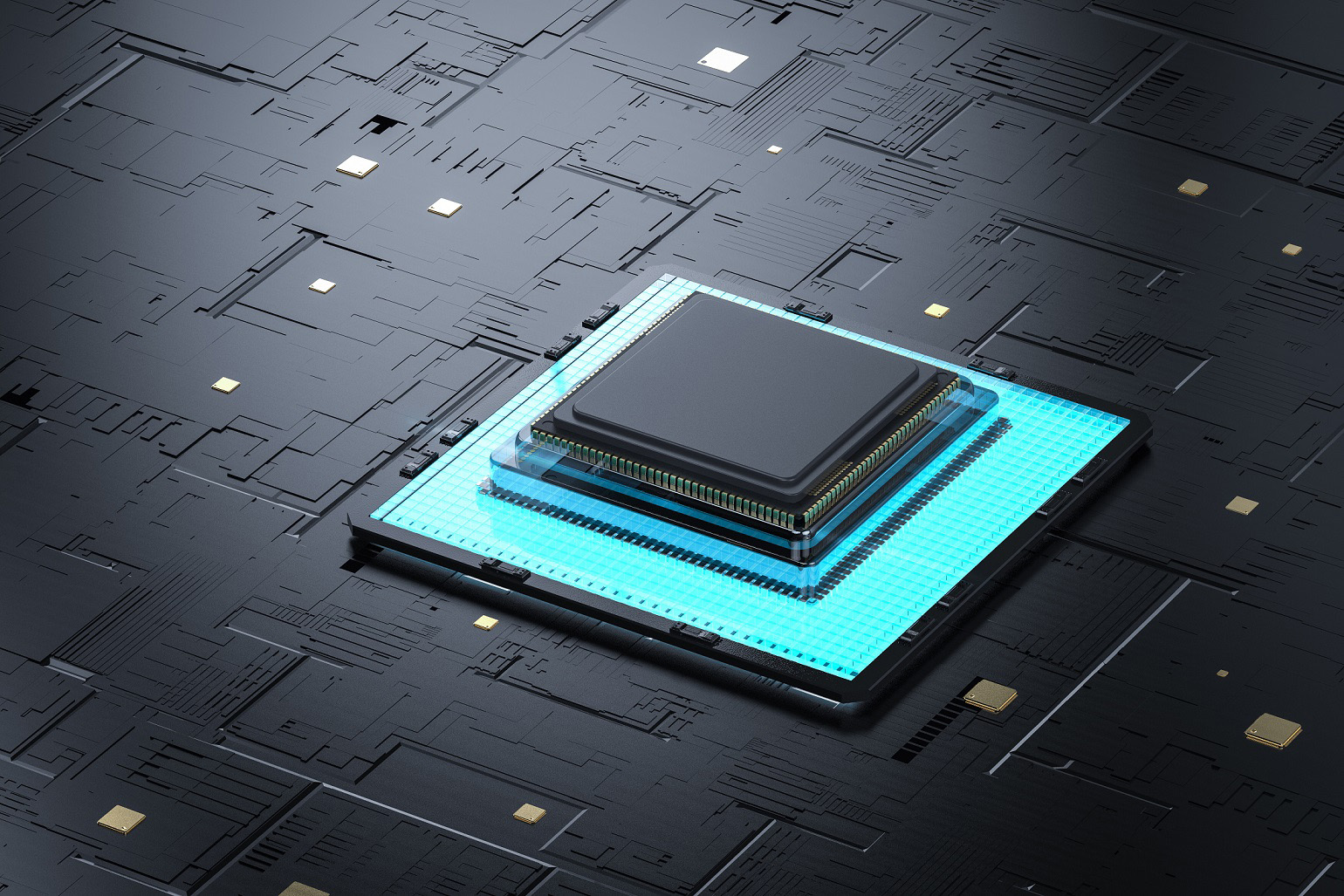 We excel in the research of quantum sensor devices like SQUIDs, bolometers and single photon detectors.
With help of cryogenic CMOS circuits and semiconducting quantum-dots, we can use quantum devices together with classical semiconductor devices to provide integrated multiplexing and read-out solutions,

We support our customers in:
research and development services

proof-of-concepts and prototyping

IP licensing and in-kind investments
Case: VTT supports Xanadu to accelerate the development of photonic quantum computers
VTT works with Toronto-based quantum technology company Xanadu to achieve scale manufacturing of Xanadu's technology and support its mission to build quantum computers that are useful and available to people everywhere.
"We needed a partner who could help us transition our solutions from research to manufacturing scale production – and there aren't many organizations able to do that." 
Dr. Matt Collins Xanadu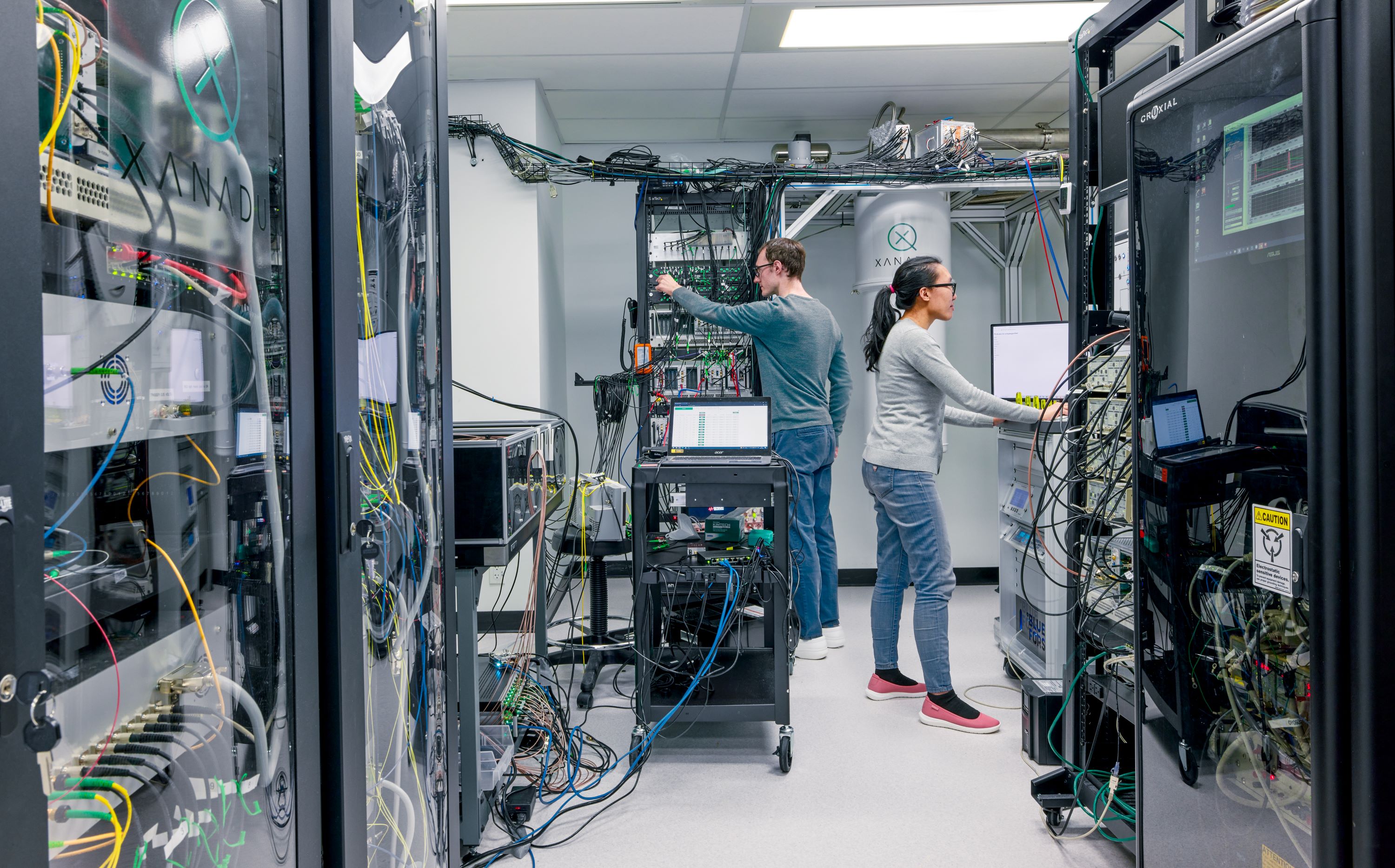 Finland's first quantum computer Helmi built at VTT
Since March 2022, VTT has had a functioning 5-qubit quantum computer that has been co-developed and built in cooperation with VTT and internationally recognised quantum computing hardware company IQM. The quantum computer, Which has been named Helmi, is located in Espoo, Finland at Micronova, which is part of the national research infrastructure for micro- and nanotechnology OtaNano that is jointly run by VTT and Aalto University. 
The 5-qubit quantum computer is part of a larger initiative. Together with IQM, we aim to build a much more powerful 50-qubit quantum computer by 2024. This will allow us to further develop our quantum technology expertise and competence and to use our quantum computer to run algorithms and contribute to solving real-life challenges that are unsolvable today.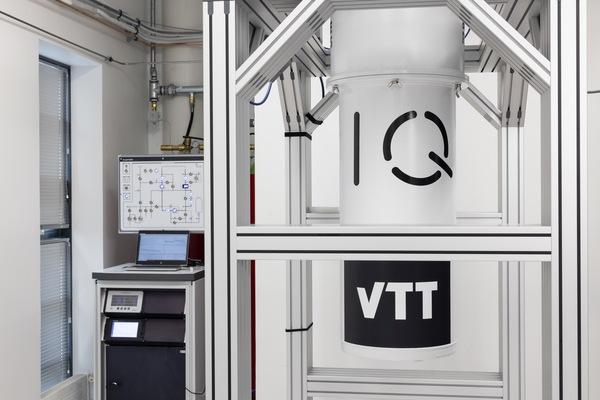 Quantum communication and post-quantum cryptography
In addition to computing, quantum technologies will create transformational change in communications and cyber security. At VTT, we understand that modern cyber security needs quantum-safe methods. We participate in developing new communication and cryptography solutions and in the standardisation and implementation of existing methods that are available today for financial and military applications. We are also developing a Quantum key distribution (QKD) test network.
Institute Q – Building a quantum-ready society
We are part of InstituteQ - the Finnish Quantum Institute. The goal of InstituteQ is to work together to raise the readiness of Finnish society for the disruptive potential and implications quantum technologies will have for society and the economy at large.
Find more similar content