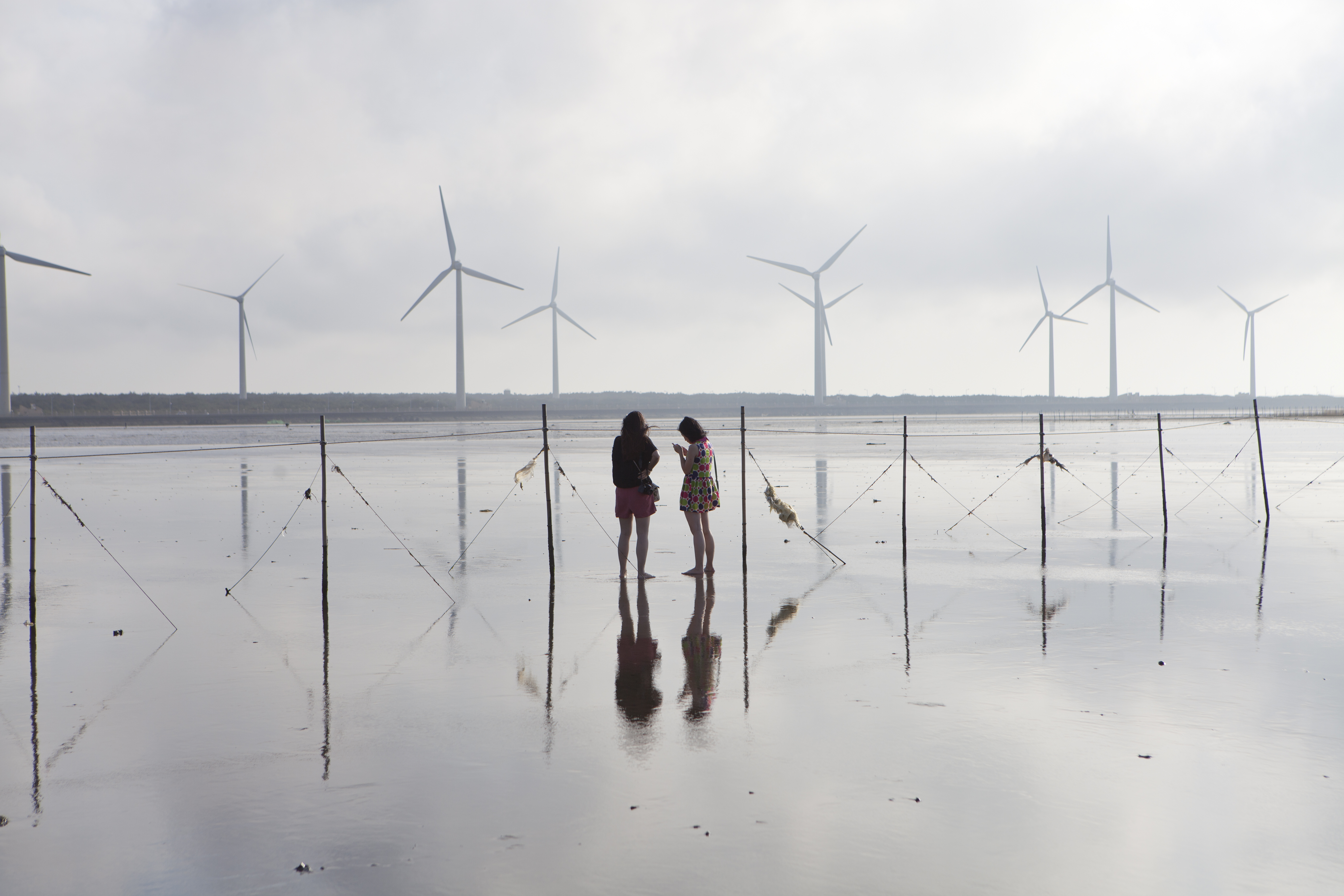 Wind power can be made more cost effective by solving wind turbine blade erosion and wind turbine icing with data science.
Key facts about wind power
Typical blade leading edge is hit by 20 billion drops m-2 during a 25-year lifetime.
Assessment of icing with WIceAtlas supports sound investment choices.
VTT has over 25 years of cold climate wind power expertise.
Wind power is one of the cornerstones of our future carbon-neutral society. The large-scale use of wind energy requires enduring many years of severe weather such as rainfall and atmospheric icing.
These challenging environmental conditions cause blade erosion, blade icing, and suboptimal performance due to uncertainty in rotor inflow characterisation.  
At VTT we have the technology and the skills to help your company mitigate these effects and improve your bottom line.
Wind blade erosion appears gradually in the leading edge of blades, due to the action of precipitation and aerosols such as sea spray or sand, in combination with solar radiation. The lifetime erosion cost has been estimated as 2-3% of the energy yield in terms of Net Present Value.
VTT offers WBEAtlas, a model and advisory service analysing the impact of erosion in your fleet, and informing the optimal site-specific operational strategy.
Wind turbine icing causes substantial energy loss in cold climate regions, negating the economic benefit of cold winds. It may also represent a safety concern due to ice throw risk.
VTT offers advice in the quantification of icing energy loss, operational strategies to minimise its effect, and safety assessment of your site.
The lifetime erosion cost can be 2-3% of the Net Value Icing losses can be as high as 10% of annual energy production
If your prospective wind farm is in a cold climate site, we invite you to check out our free tool Wind Power Icing Atlas WIceAtlas for a free indicative assessment of the severity of icing.
To support development and certification of sensors and systems for cold climate operations, VTT also operates a test Icing Wind Tunnel (IWT).
Sensing the wind ahead is essential to control the wind turbine smoothly, maximising the energy harvested and preventing unwanted load cycles.
VTT inflow observer algorithm identifies wind patterns relevant to energy performance and wind turbine loading, which inform the wind turbine control for smarter operational decisions.
VTT Icing wind tunnel related conference presentations:
Norwegian University of Science (NTNU) & UBIQ Aerospace
Atmospheric icing is a hazard for UAVs. Ice build-up on wings and propellers may lead to losing control of the UAV.
Researchers have visited VTT icing wind tunnel to learn about physics of ice accretion on UAV airfoils. An electrothermal icing protection system for UAV has been developed by NTNU and UBIQ Aerospace and tested at VTT.
Labkotec Oy
VTT developed and executed Icing Wind Tunnel –laboratory tests to evaluate the performance of the products in harsh conditions.
A repeatable, "Five winters in one week"- test programme at VTT Icing Wind Tunnel -laboratory together with field tests at Olos test site increases reliability and robustness of the ice detector enabling Labkotec to develop high end solutions faster for cold climate wind power industry.
News and ideas related to wind power
Find more similar content