For as long as 80 years, VTT has been playing a significant role in catalysing renewal and ensuring the functioning of society with the help of innovation. Over the decades awesome innovations have been birthed at VTT – keep reading to get to know the people behind them. Go deeper by reading our freshly published vision, spanning 80 years into the future. What kind of future do we want?
VTT 80 years – "I believe that society will overcome its challenges"
Professor of Chemistry Ossian Aschan had a dream when research institutes were set up throughout Europe in the early 20th century. He wanted Finland to also have a research institute to respond to the international competition and to urgently improve the status of scientific and technical research. So, what is the history of VTT? How about the role of research and research centres now and in the future, President & CEO Antti Vasara?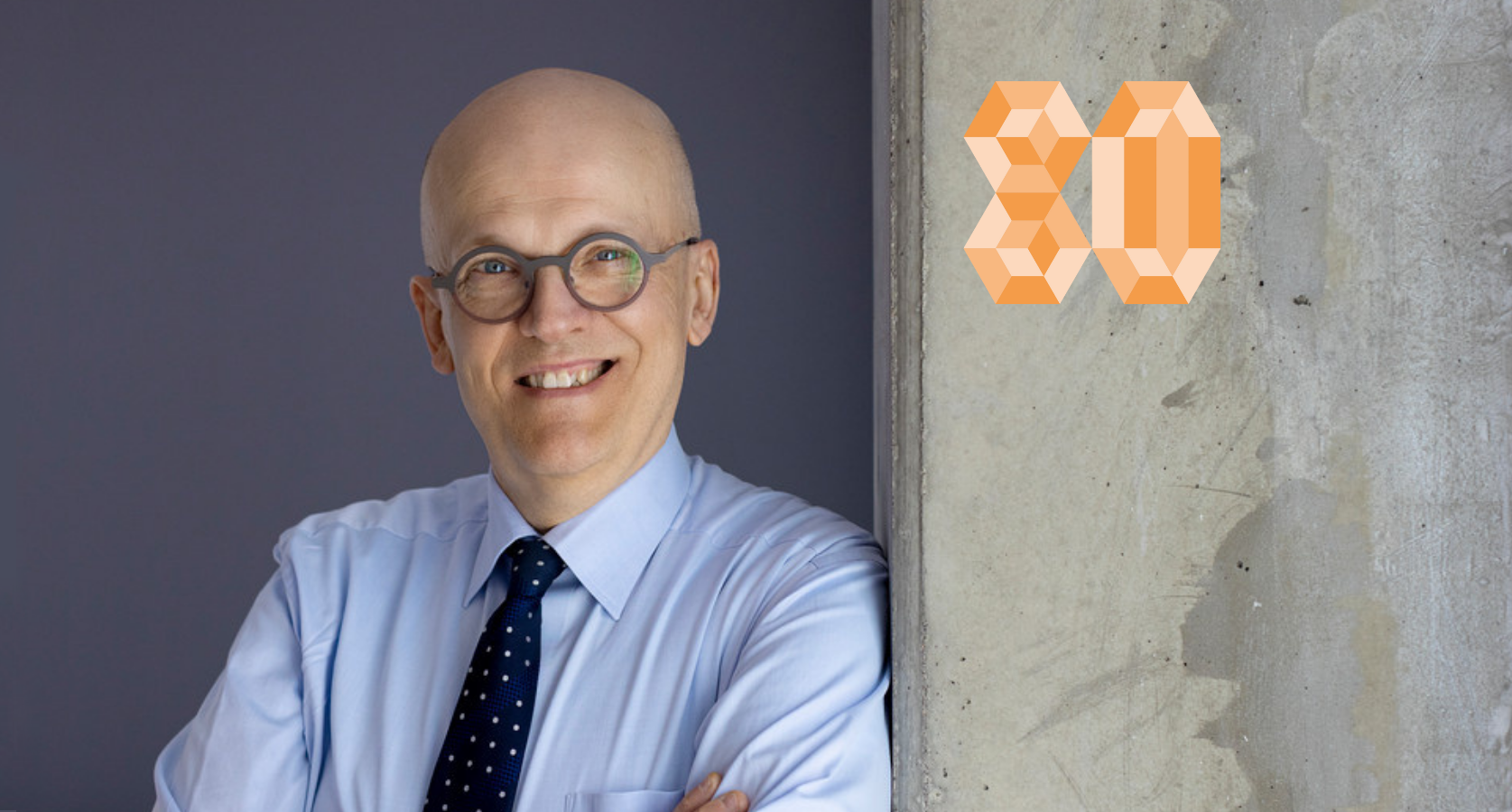 Hopefully we are still the same VTT as 80 years ago – like a catalyst that speeds up renewal and keeps the wheels of society spinning with innovations", Vasara says.  
What kind of future do we want?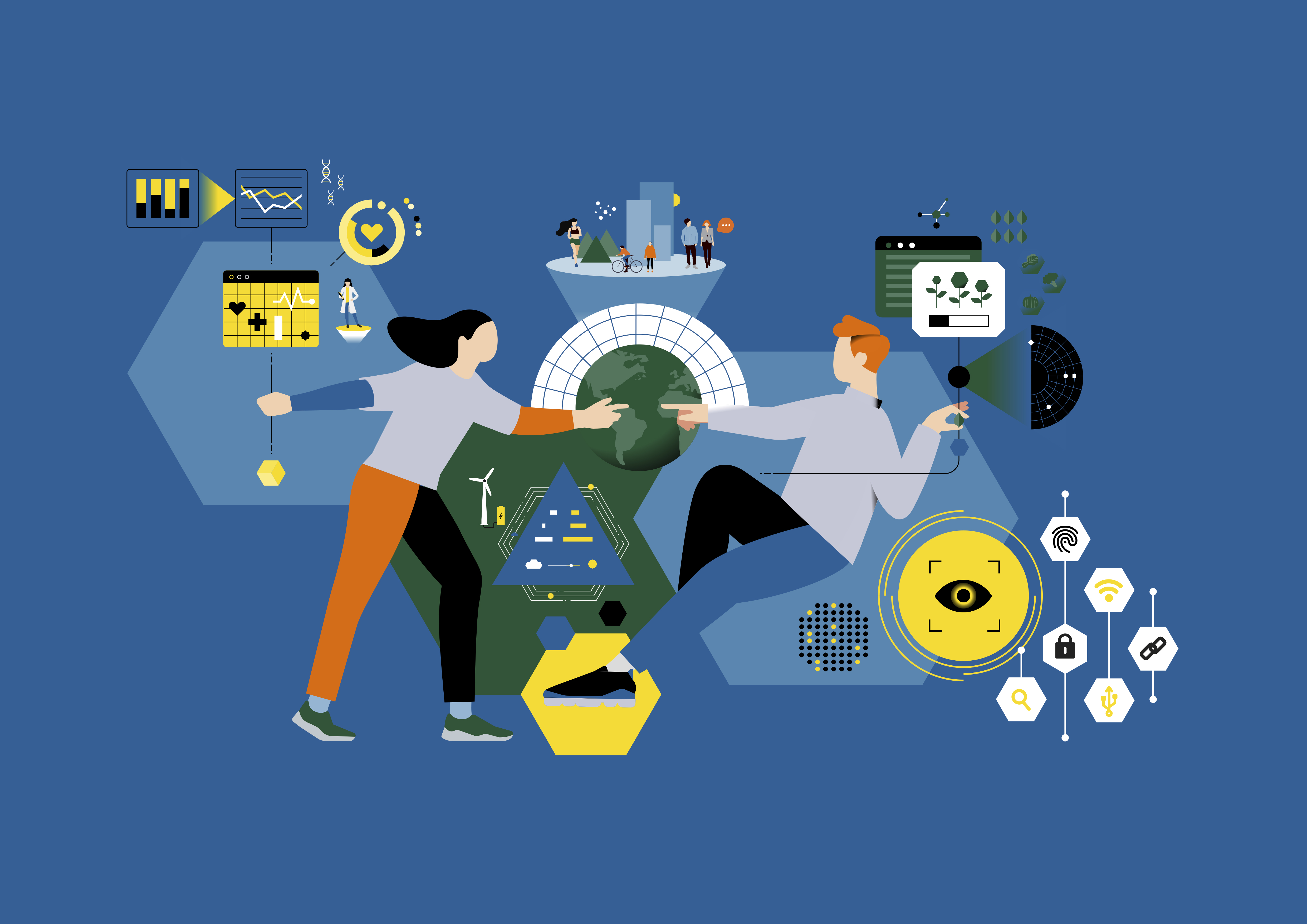 According to experts, we are living critical times. Our living environment is close to reaching potential tipping points after which there is no return to the way things were before. VTT's foresight researchers gathered some top experts within their fields to discuss what life would look like 80 years from now from the Finnish perspective. Which solutions should we  introduce right now to make the desired future happen?
Taking science into a new era – How will quantum computing change the world?
Did you know that we at VTT are already building Finland's second quantum computer? For Himadri Majumdar the quantum computer build projects have been the most challenging projects so far, but that's also what makes it exciting. "I've said it before and will say it again: building quantum computers has been a once-in-a-lifetime project. You don't get too many chances to be the first to build something," says Majumdar.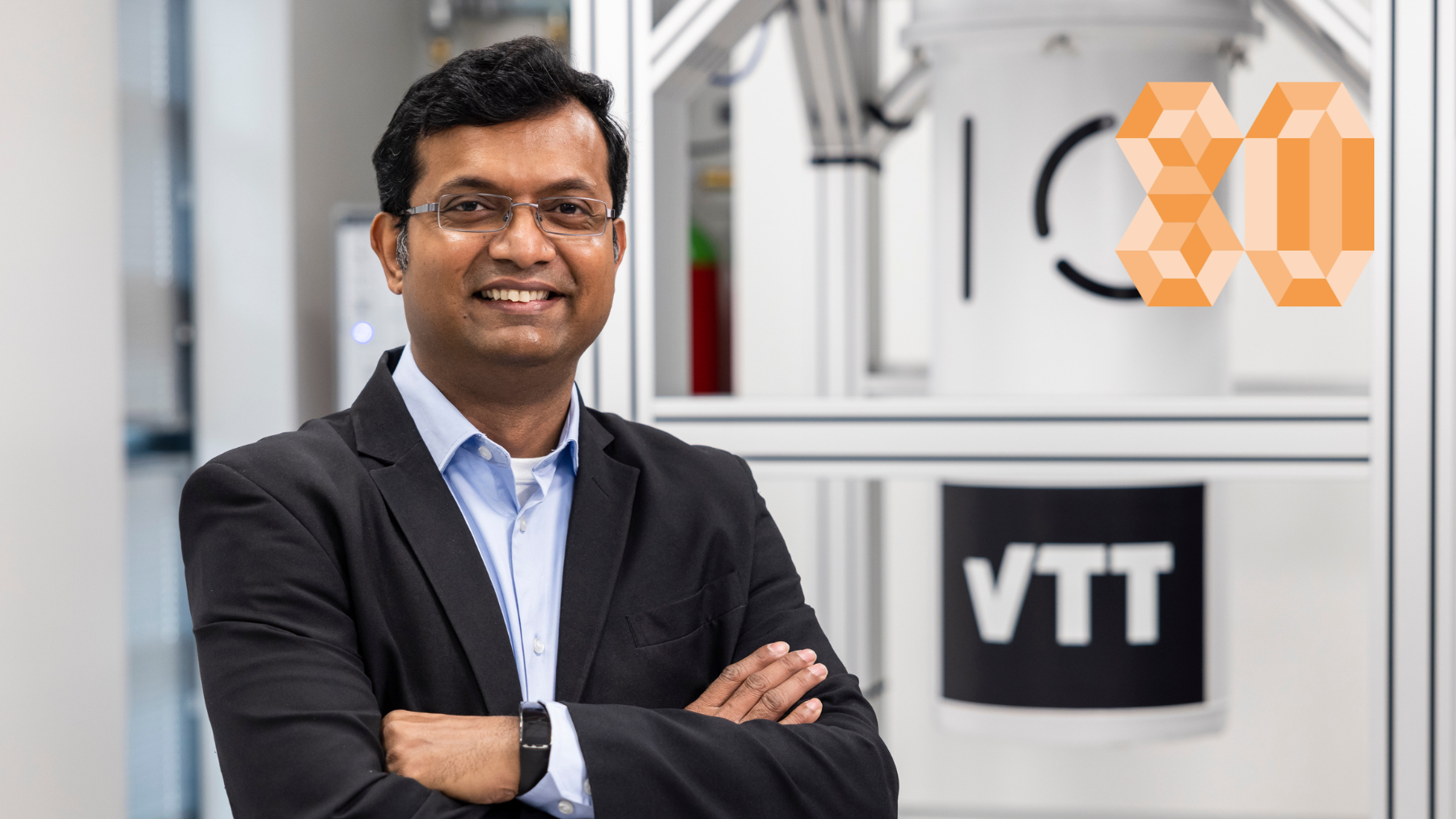 Brainpower is our real natural resource – the story behind creating recycled and cellulose fibres for textiles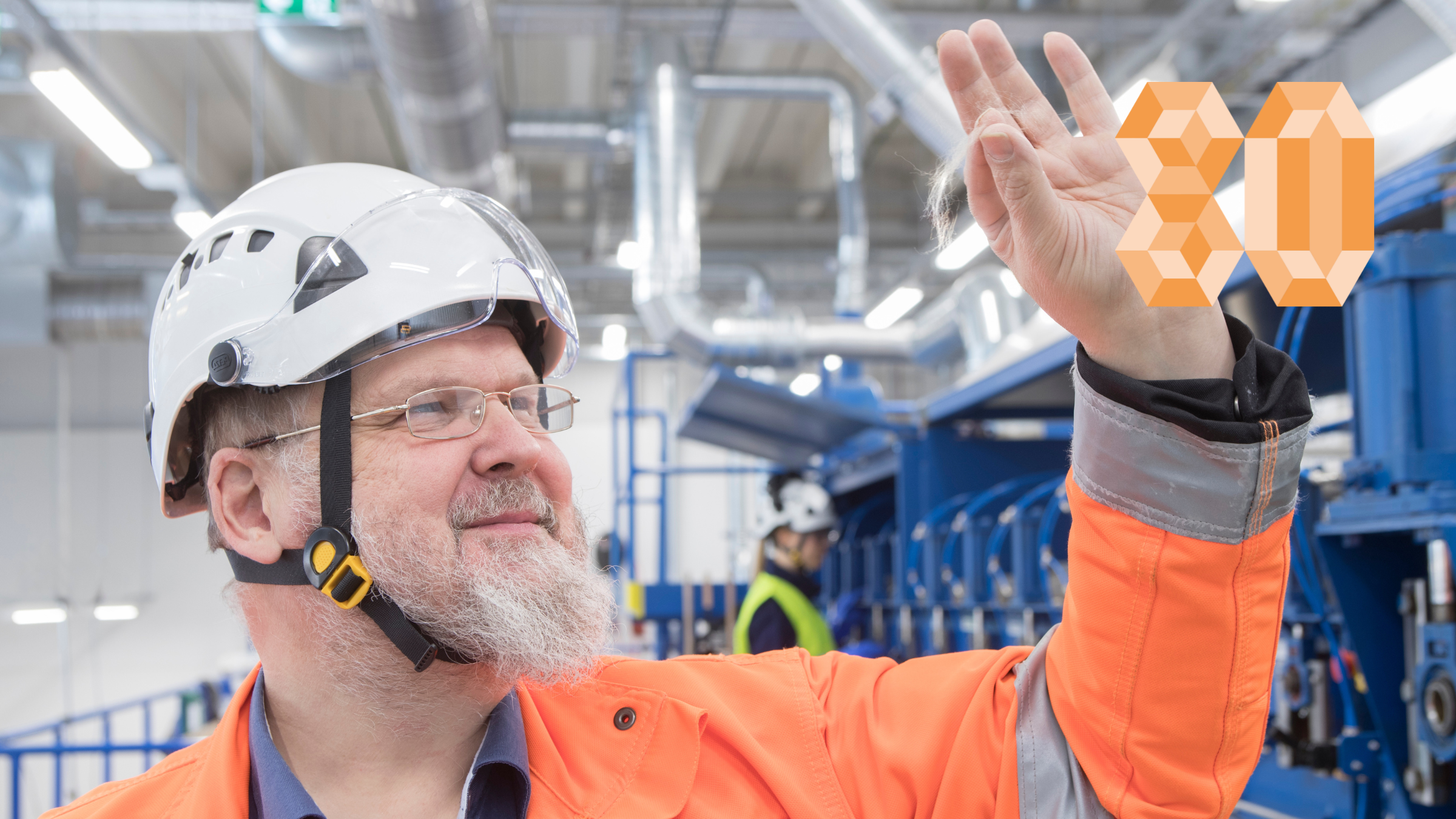 The world currently has an enormous need for textile fibre, but all the primary raw materials have problems related either to their sufficiency or oil-based nature. Research Professor Ari Harlin might have a solution to the problem: a textile fibre made from cellulose. Perhaps your future T-shirt might come from the Finnish forest?
Ahead of its time – what happened to the videophone developed at VTT in the 1980s?
In the early 1980s, Harry Santamäki had a vision that gave rise to the world's first desktop-sized videophone. It enabled making calls and seeing the person at the other end of the line at the same time. "We made Skype as far back as 20 years before Skype", Santamäki says with a smile.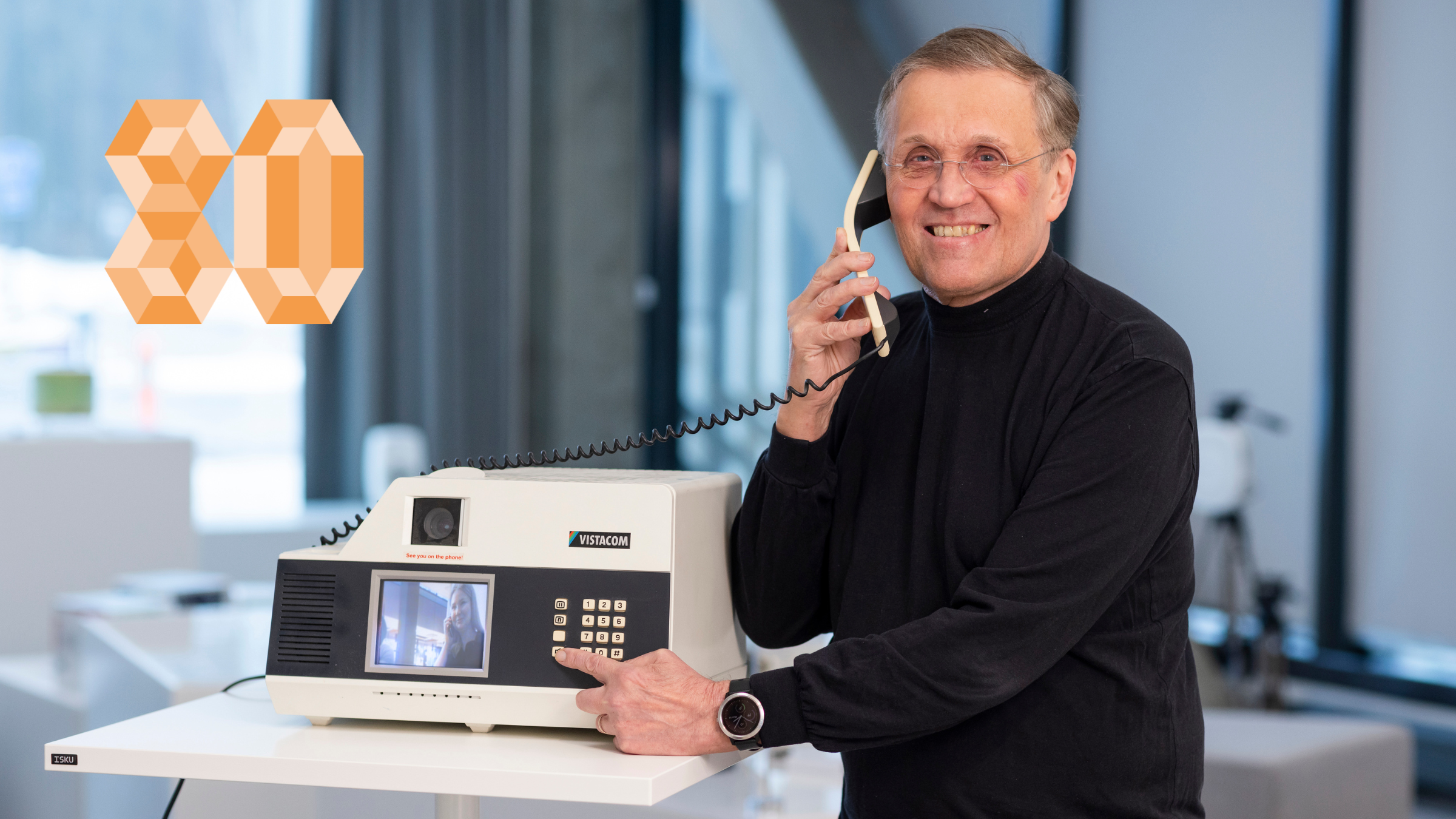 How about a hyperspectral camera in your phone? Hyperspectral imaging lets research loose – out onto the seas and even into space
"The human eye sees colours and is able to tell apples from pears based on their colour and shape. A hyperspectral camera, on the other hand, shows what condition the fruit is in and when it will go bad", explains Research Professor Mikko Mäkelä.